NEW TERRITORIES • VERTICAL DANCE IN CROATIA
VDF CROATIA – ZADAR
VERTICAL DANCE FORUM, CROATIA, held from September 15-19, 2018
From September 15-19, 2018, the City of Zadar will become a gathering place for choreographers, climbers, athletes and dancers of contemporary dance (with and without prior experience) that offers a unique opportunity to gain basic knowledge or upgrade existing experience in the field of vertical dance.
Marija Šćekić (Histeria Nova) is the host, organizer and artistic director of the program NEW TERRITORIES – Vertical Dance in Croatia, which will be held in Zadar from September 15-19, 2018. The program is part of an international three-year development project called "Vertical Dance Forum" co-funded by the European Union. The project was initiated by French choreographer Fabrice Guillot of Paris (Retouramont Co.) to invite and bring together selected choreographers from Europe and Canada to share their experience and knowledge in contemporary dance art with an emphasis on the unexplored and marginalized form of vertical dance.
Radionica u Zadru okupila je 24 polaznika iz zemlje i svijeta (Hrvatska, Francuska, Nizozemska, Portugal, Irska, Baskija i Grčka) a program je namijenjen umjetnicima, koreografima, plesačima, penjačima kao i široj javnosti u cilju promocije nove forme umjetničko-sportskog izričaja u čijem su fokusu tjelesna vještina, snaga, hrabrost, samopouzdanje, izdržljivost i dostojanstvo izvođača. Osnivanje Histeria Nova vertikalnog trening centra u Zadru je u fazi realizacije od studenog 2017. a Ugovorom o suradnji pridružio se i ŠC Višnjik, HDLU Zadar te Kneževa Palača na čijim se objektima održavao dio programa.
The workshop in Zadar brings together 24 participants from all over the world (Croatia, France, the Netherlands, Portugal, Ireland, the Basque Country and Greece) and artists, choreographers, dancers, climbers and the general public. An open invitation for cooperation was also sent to the representatives of City administrations, tourist boards and other cultural and artistic institutions in the country. The aim of the project is to promote a NEW FORM OF ART AND SPORTS EXPRESSION, which focuses on the physical skill, strength, courage, confidence, endurance and dignity of the performer. The establishment of the Histeria Nova Vertical Training Center in Zadar has been in the realization phase since November 2017, and with the Cooperation Agreement it has joined the Višnjik Sports Center, the HDLU Zadar and the Rector's Palace in (and at) the facilities of which this year's program will be held.
Vertical Dance Forum team:
PUBLICATIONS
HISTERIA NOVA VDF – CROATIA
Flyer Inside
Flyer Outside
GALLERY
1 / 38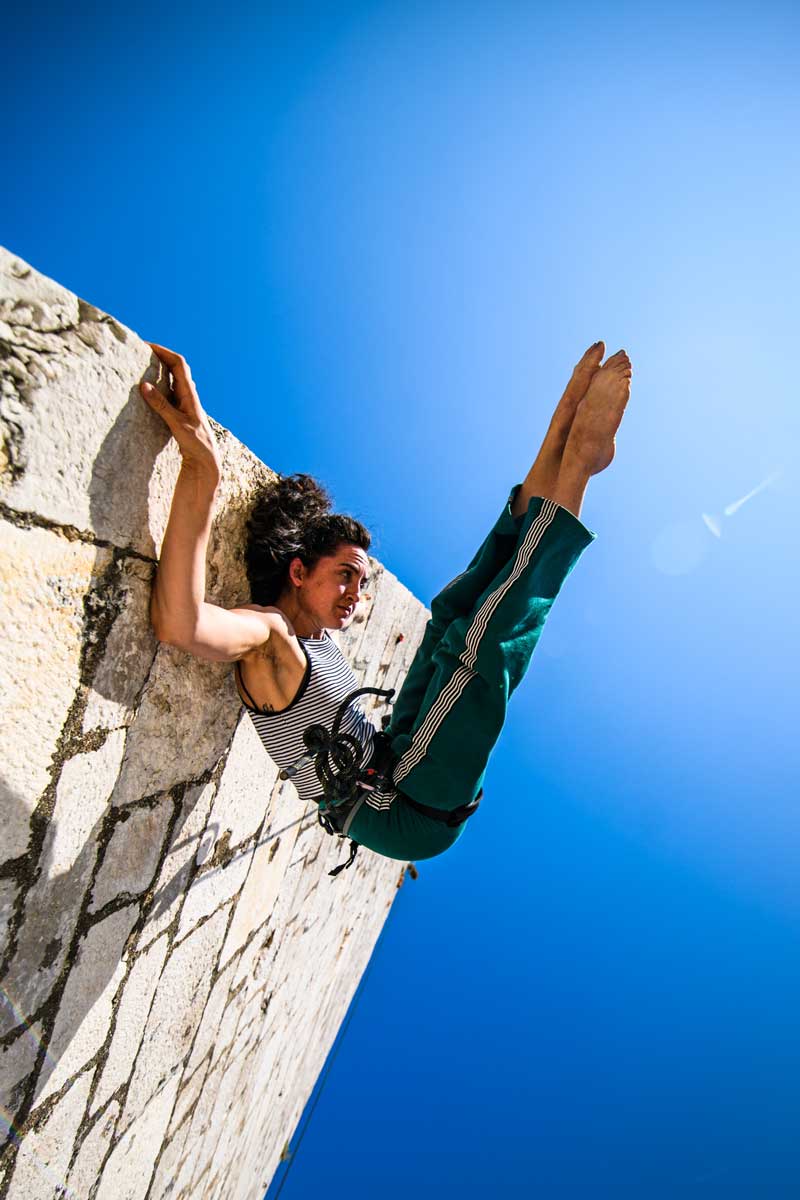 2 / 38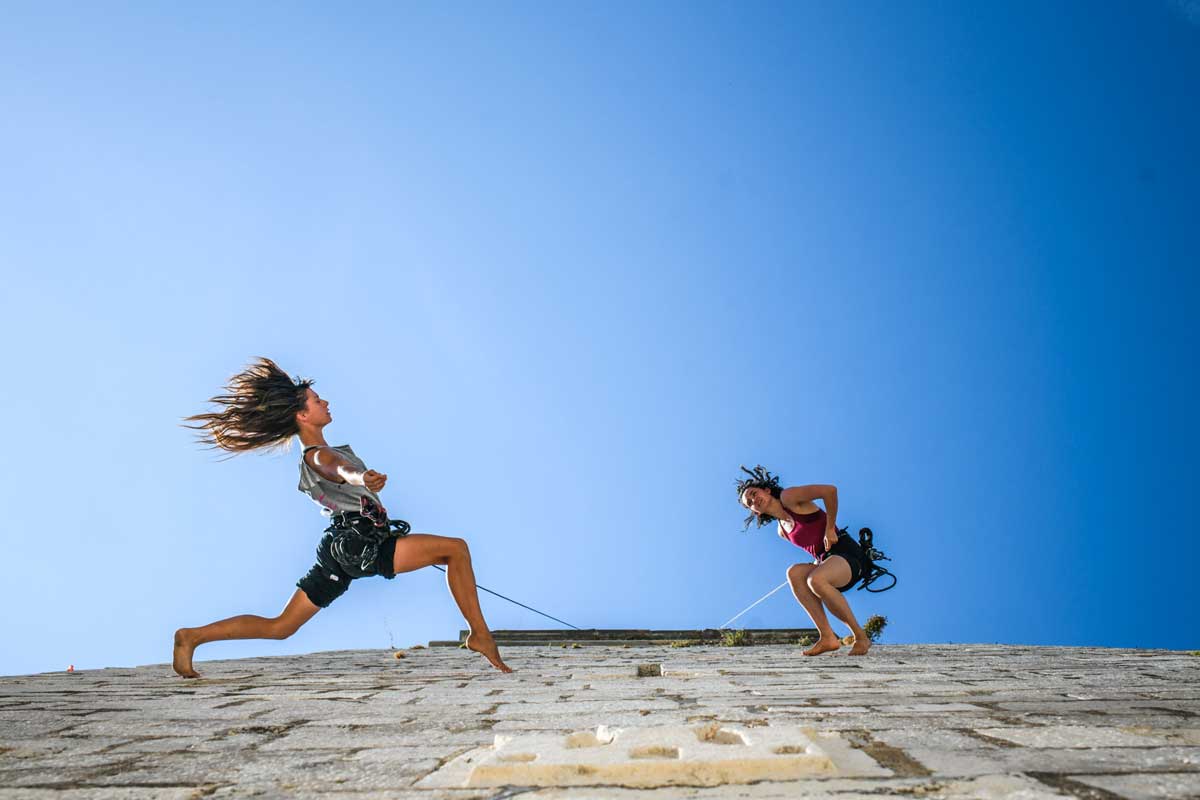 3 / 38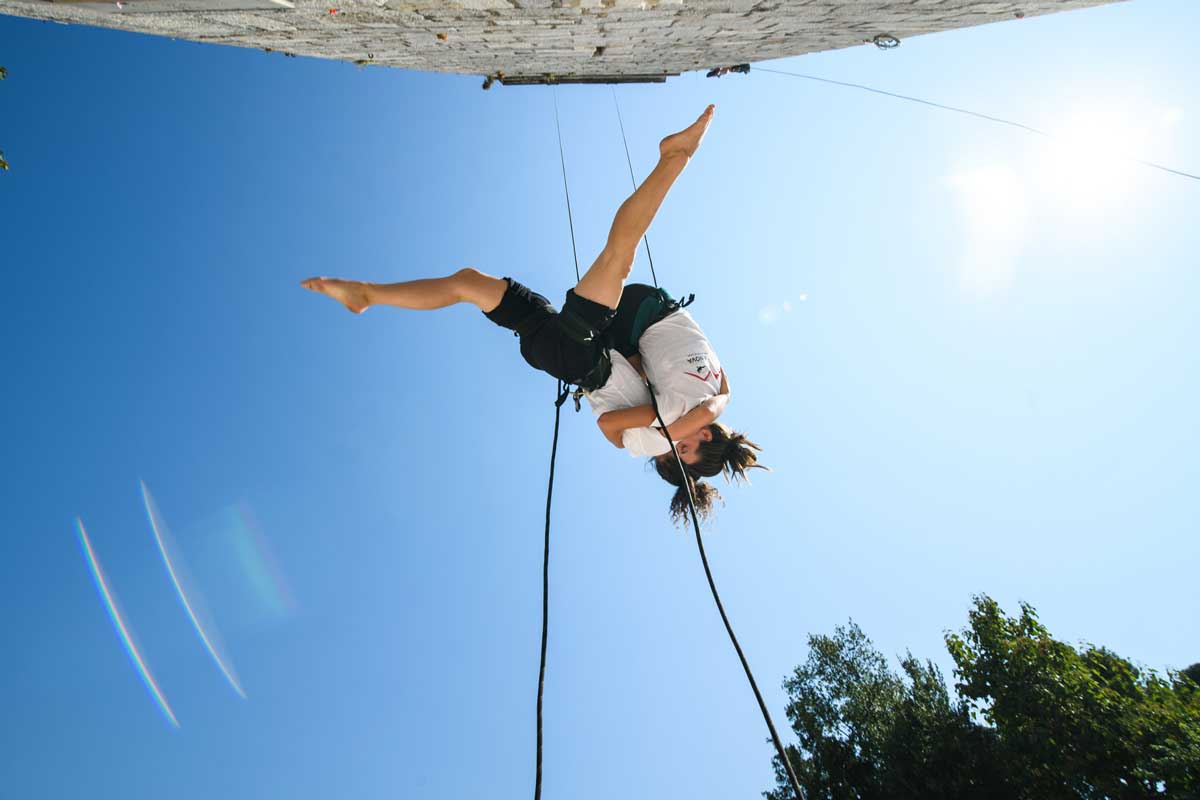 4 / 38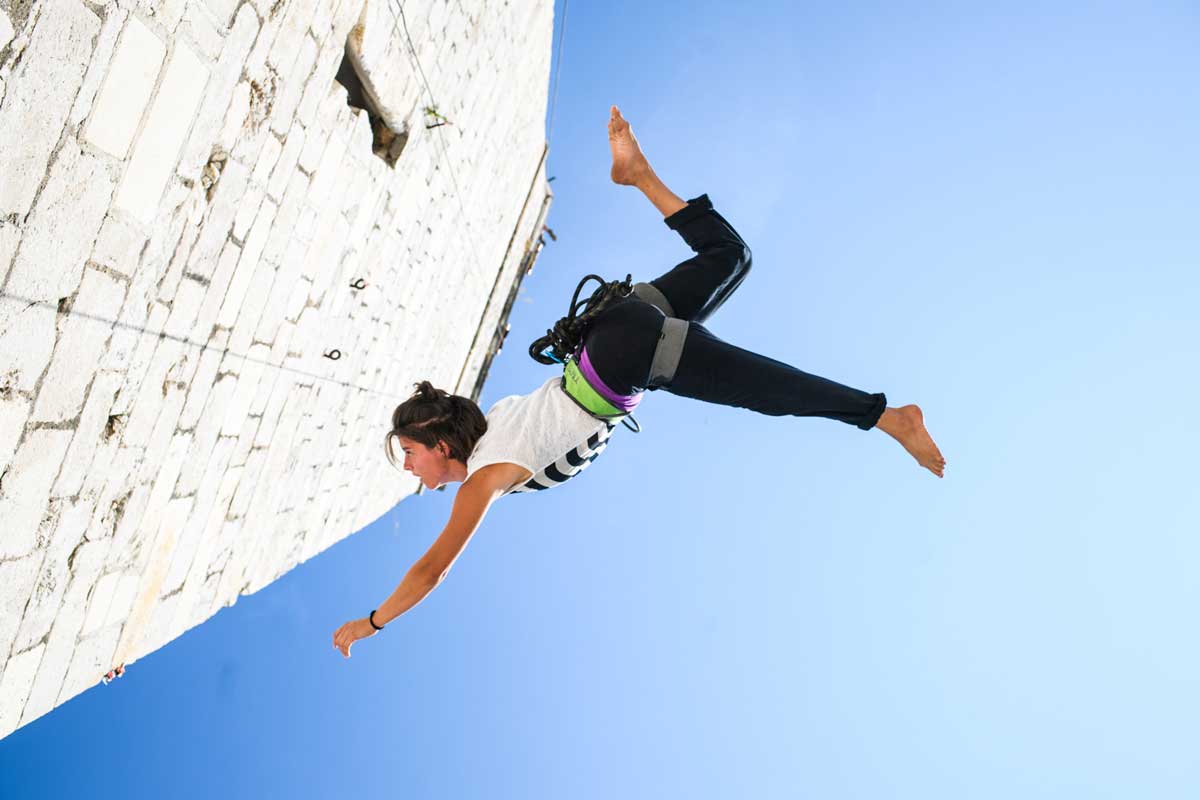 5 / 38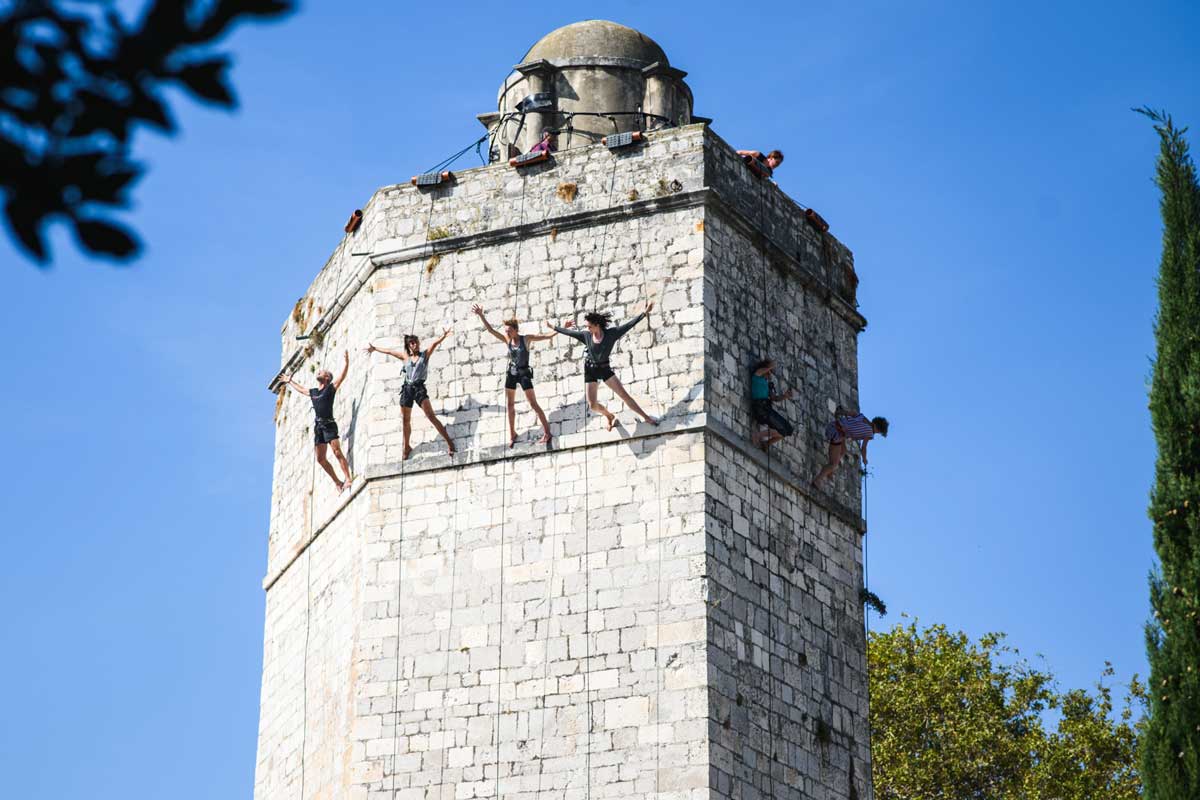 6 / 38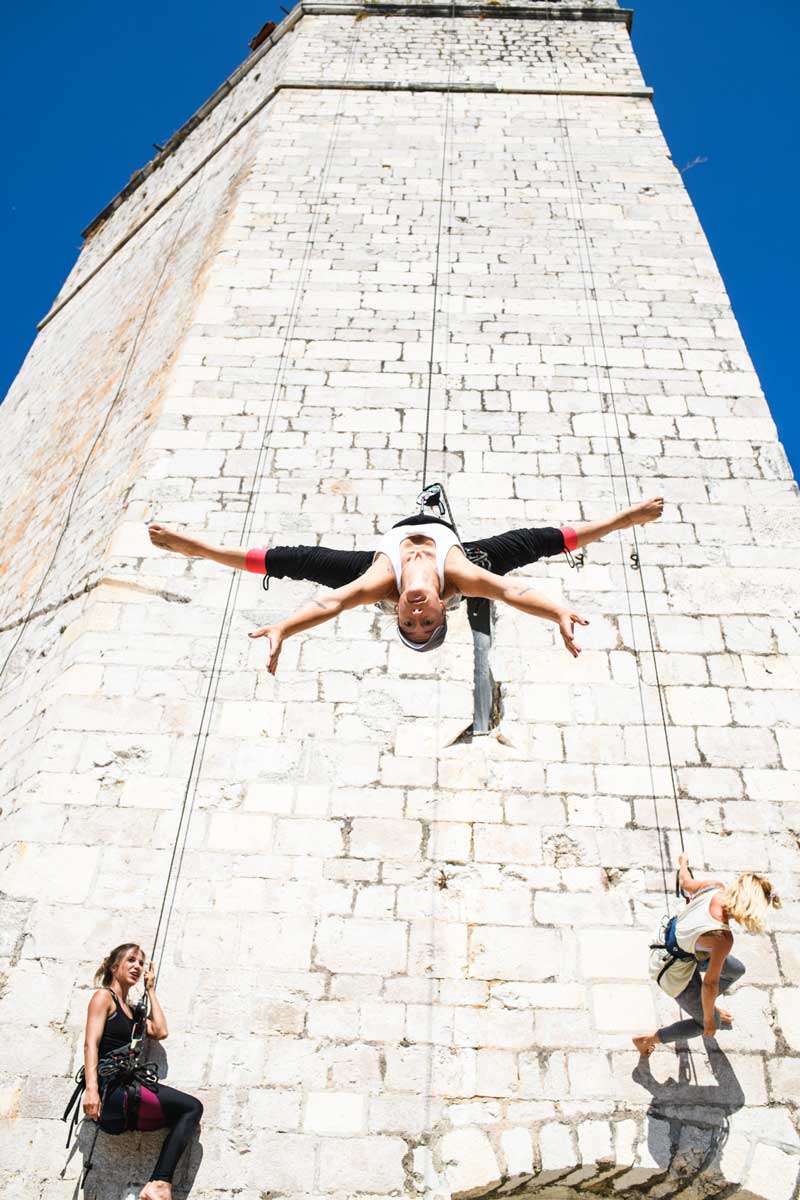 7 / 38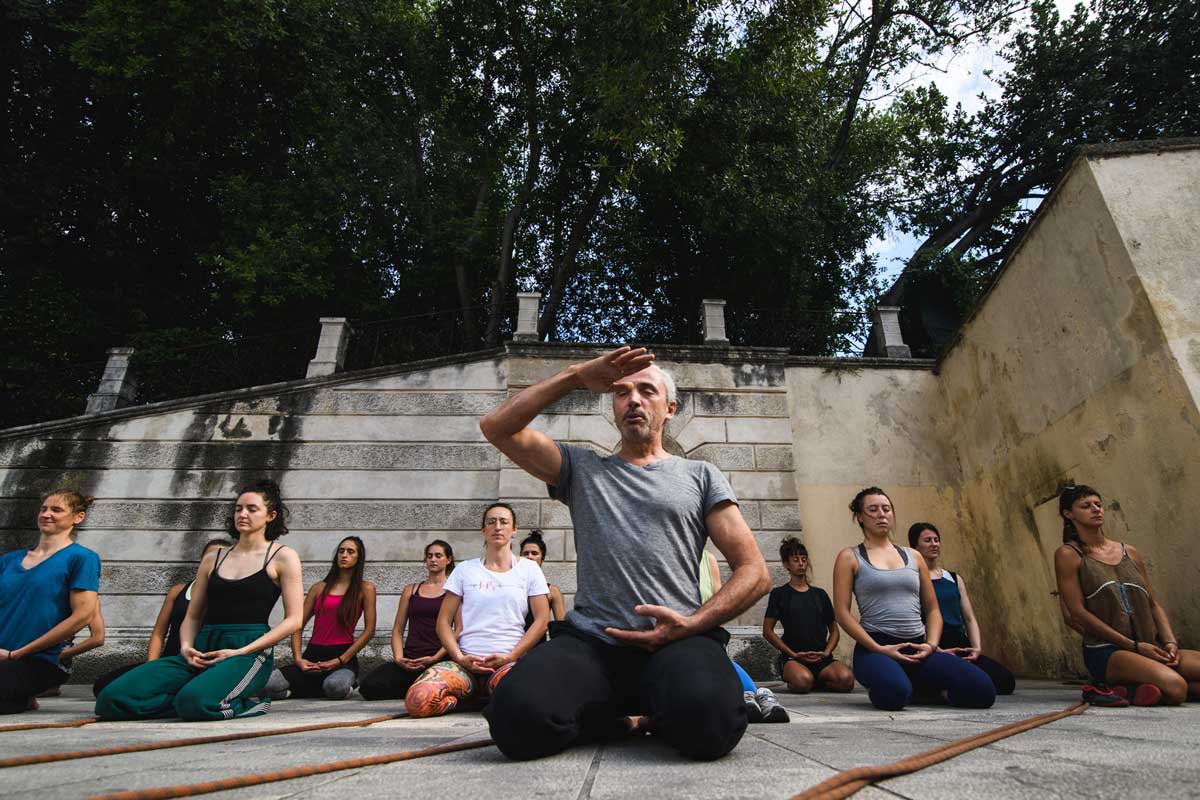 8 / 38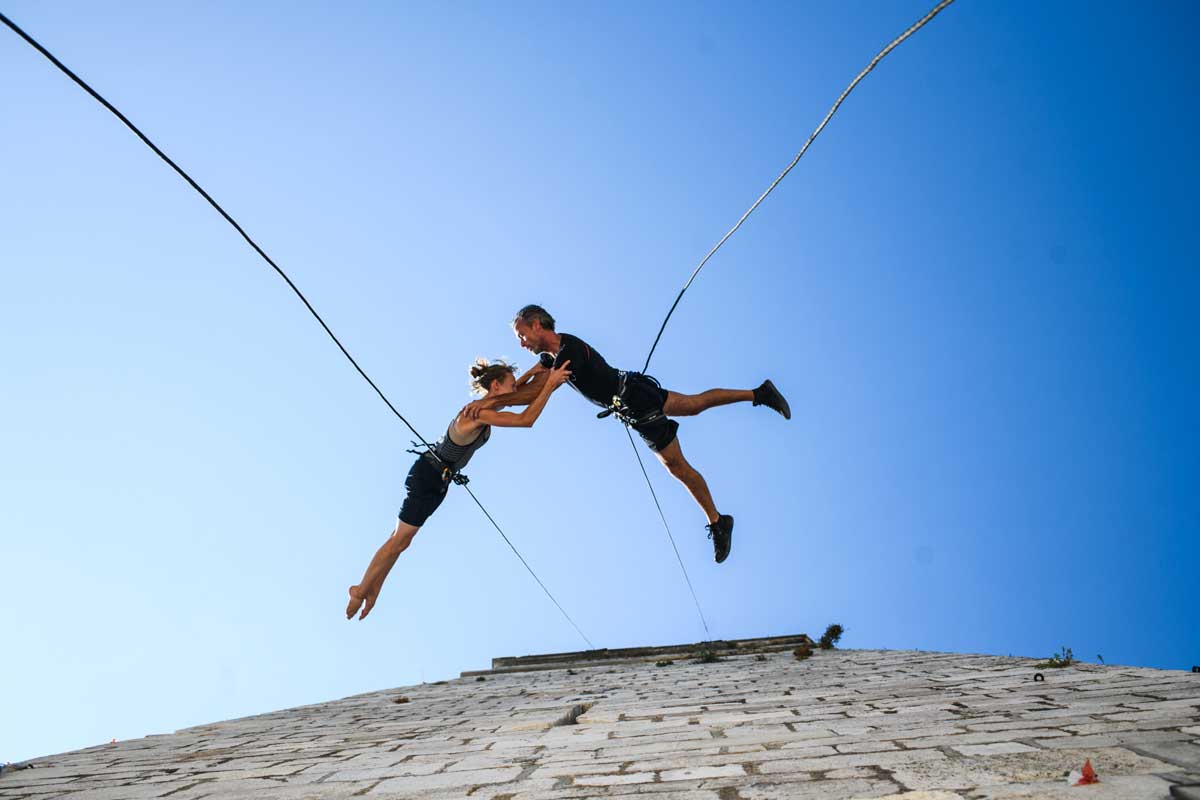 9 / 38
10 / 38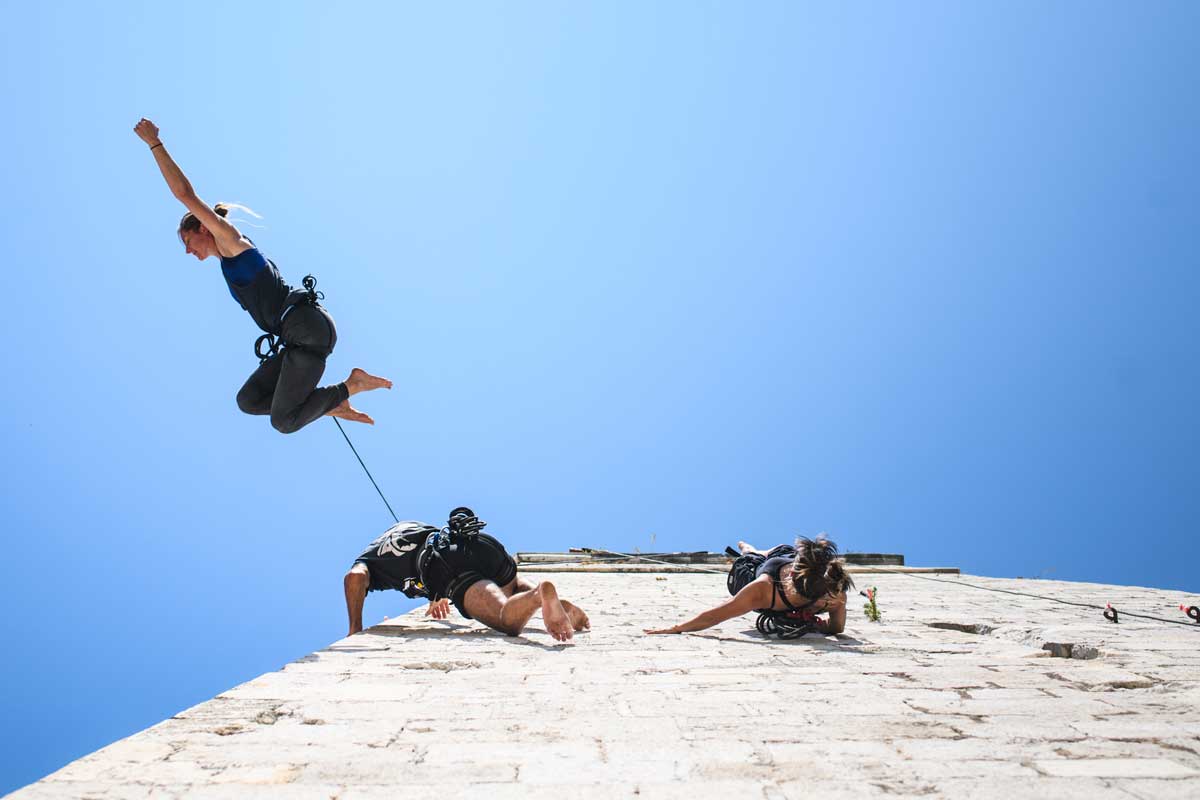 11 / 38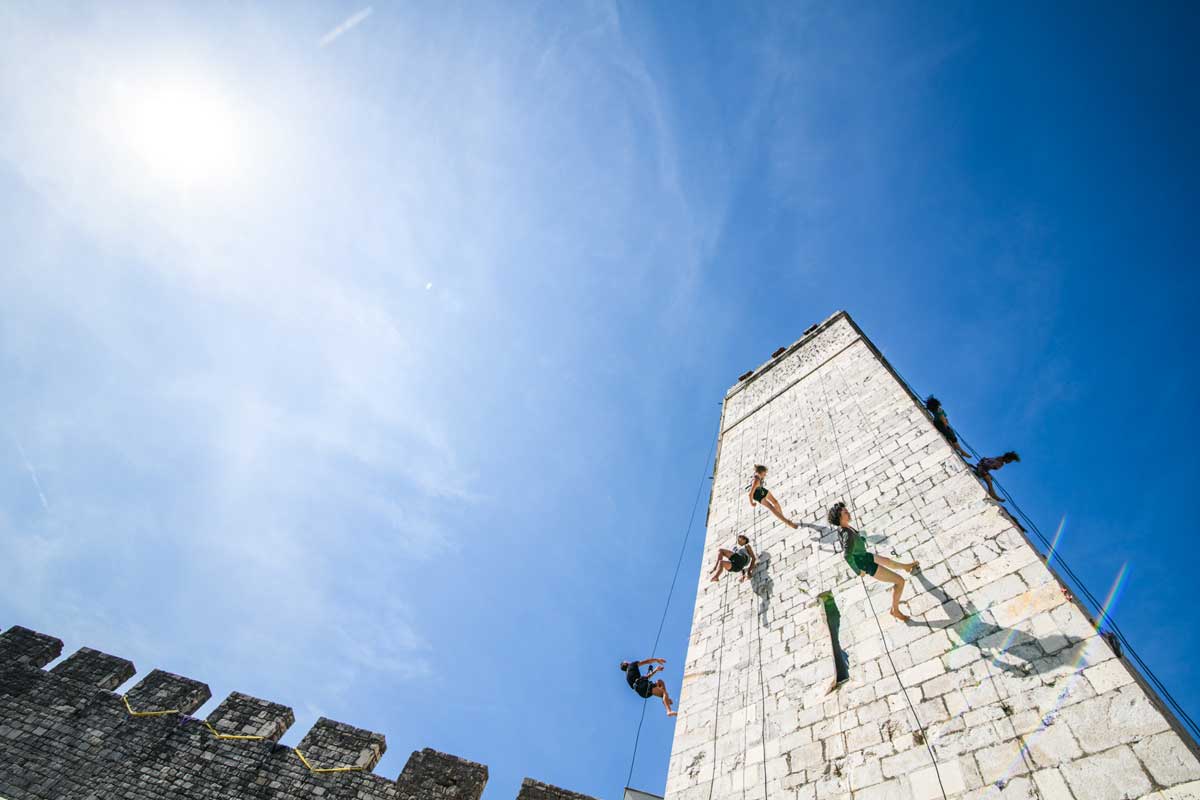 12 / 38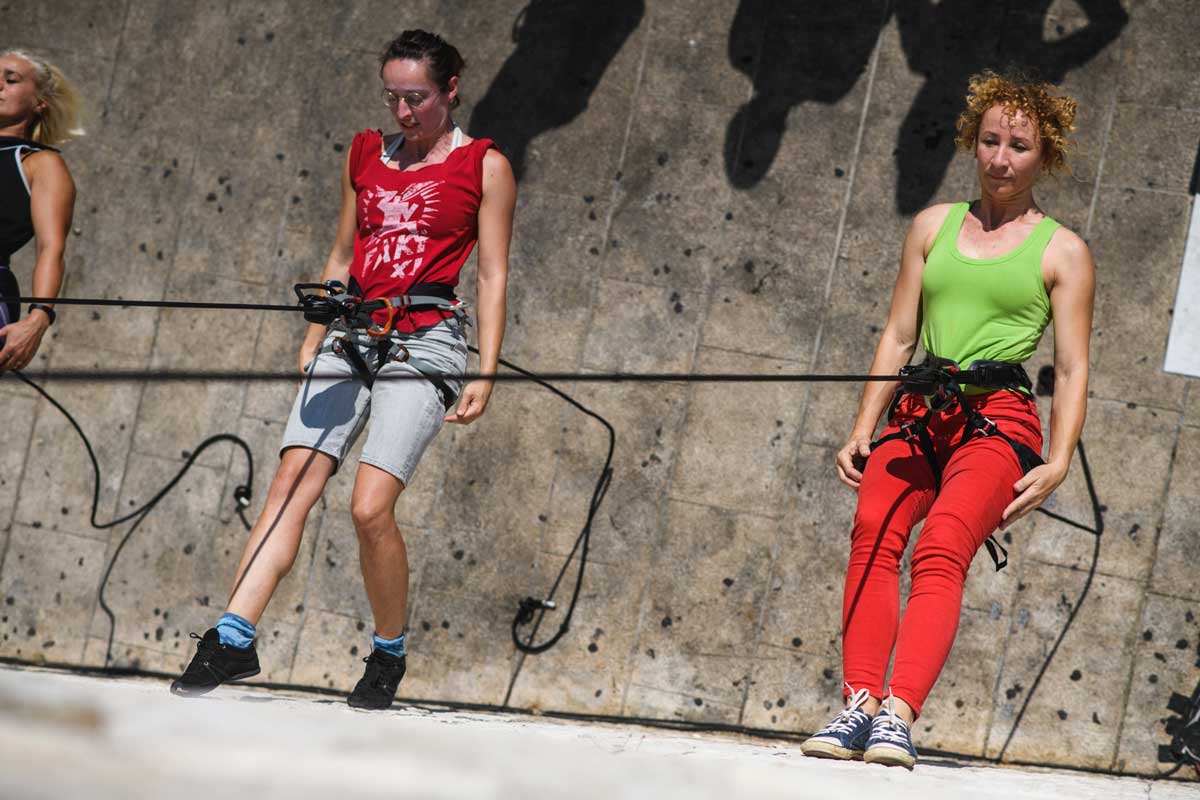 13 / 38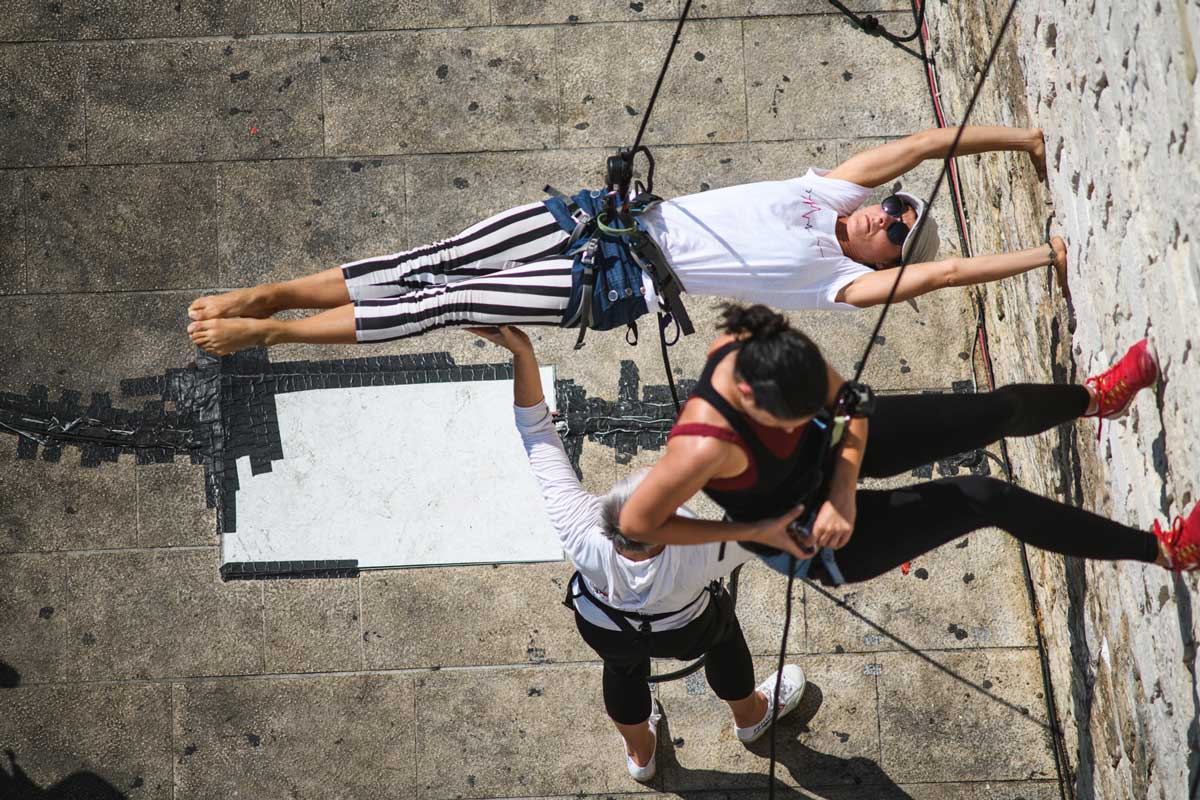 14 / 38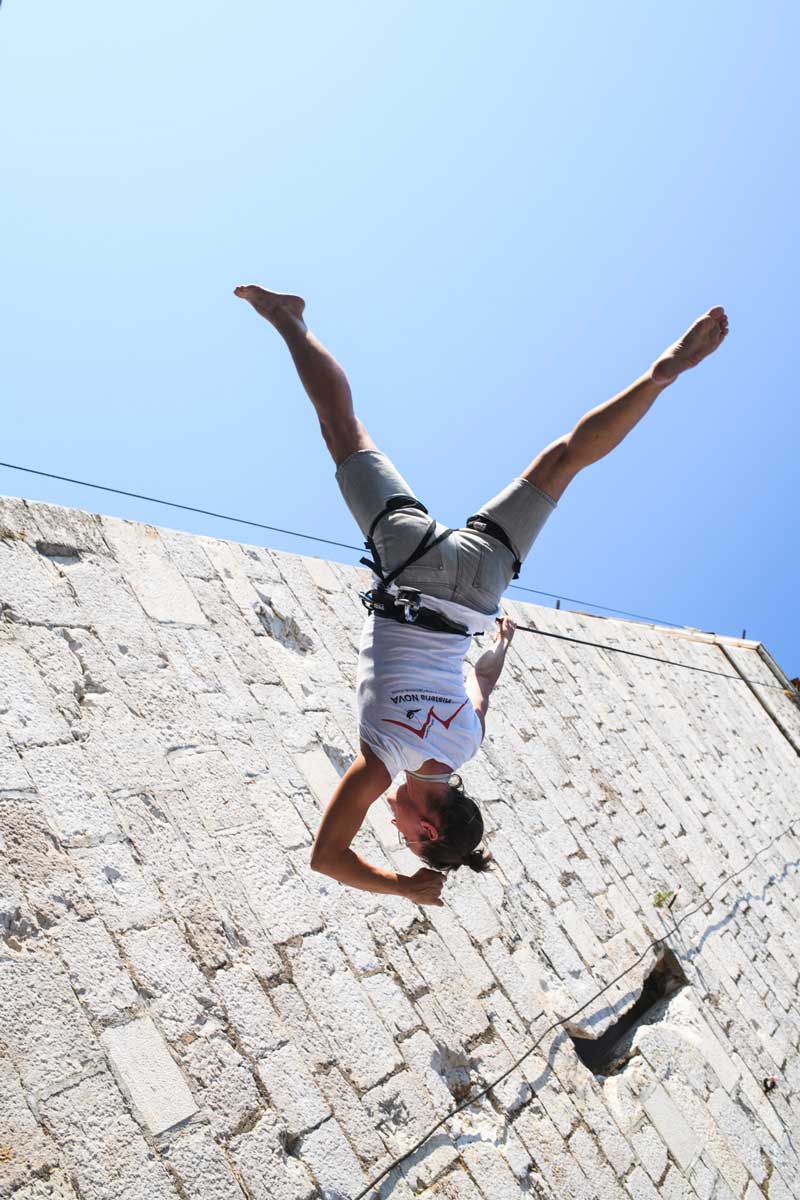 15 / 38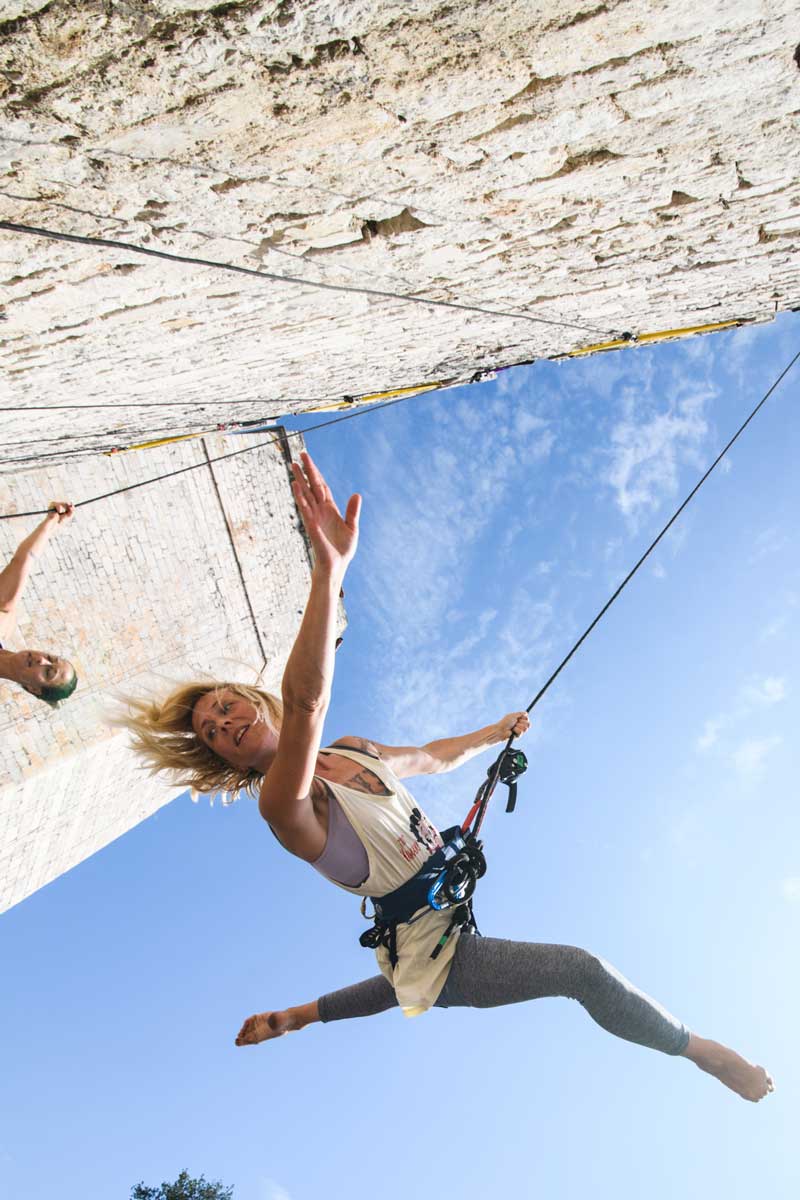 16 / 38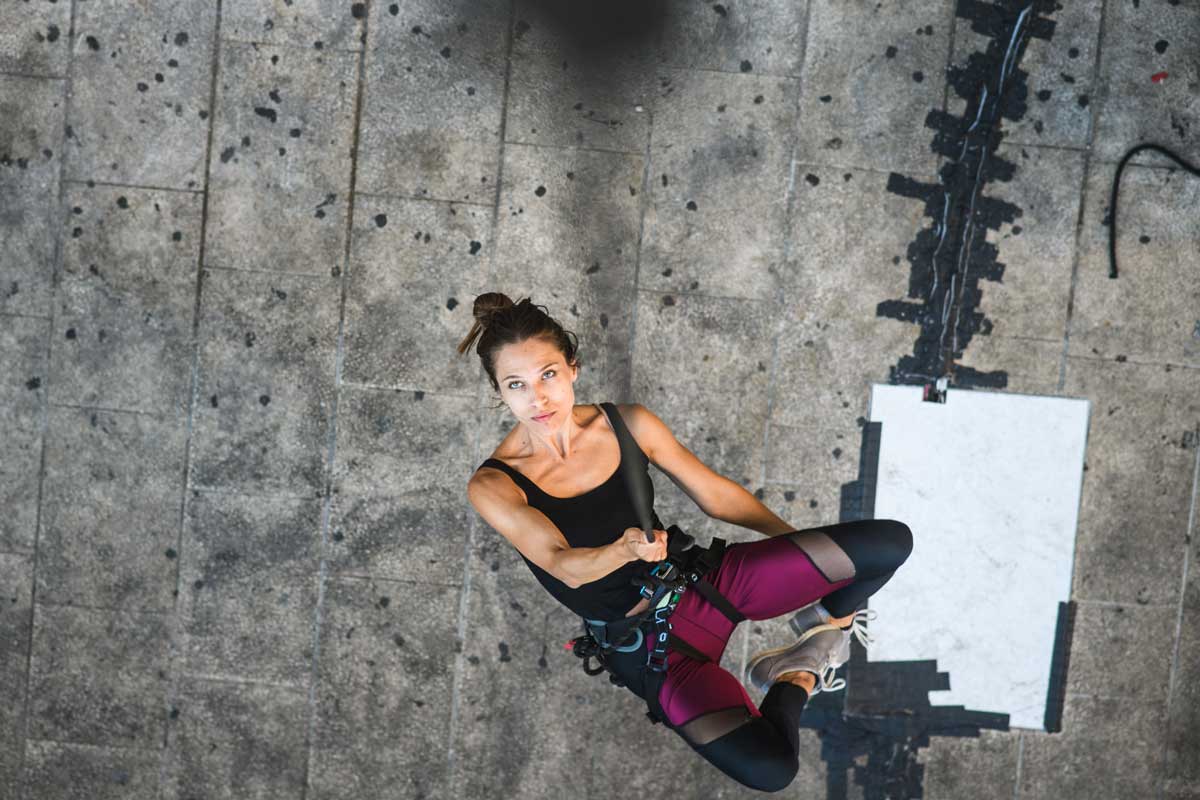 17 / 38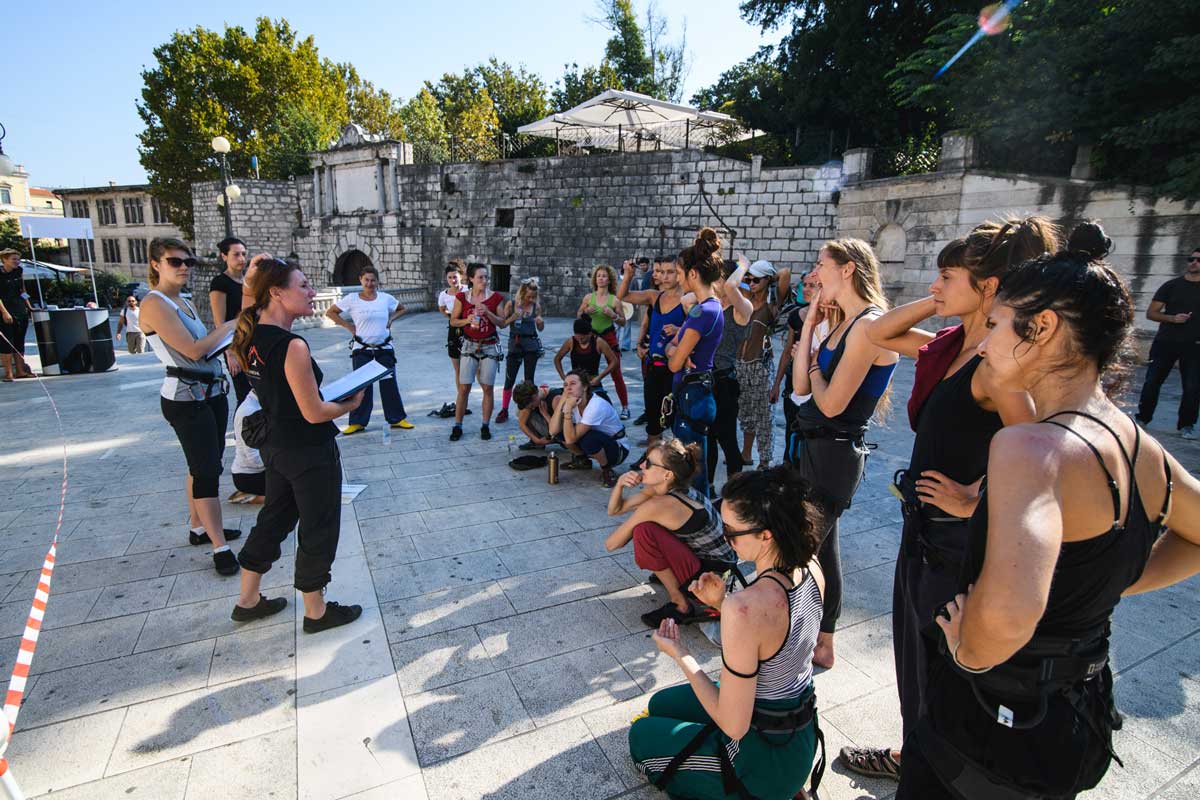 18 / 38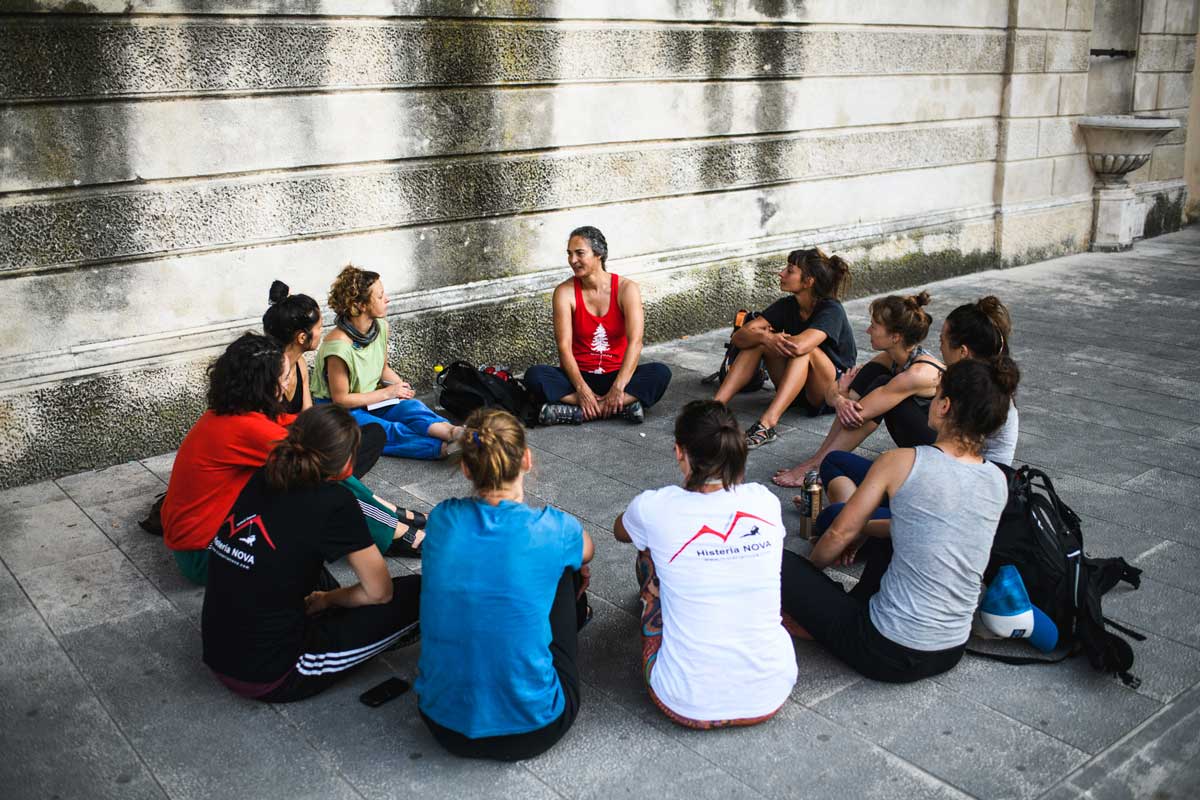 19 / 38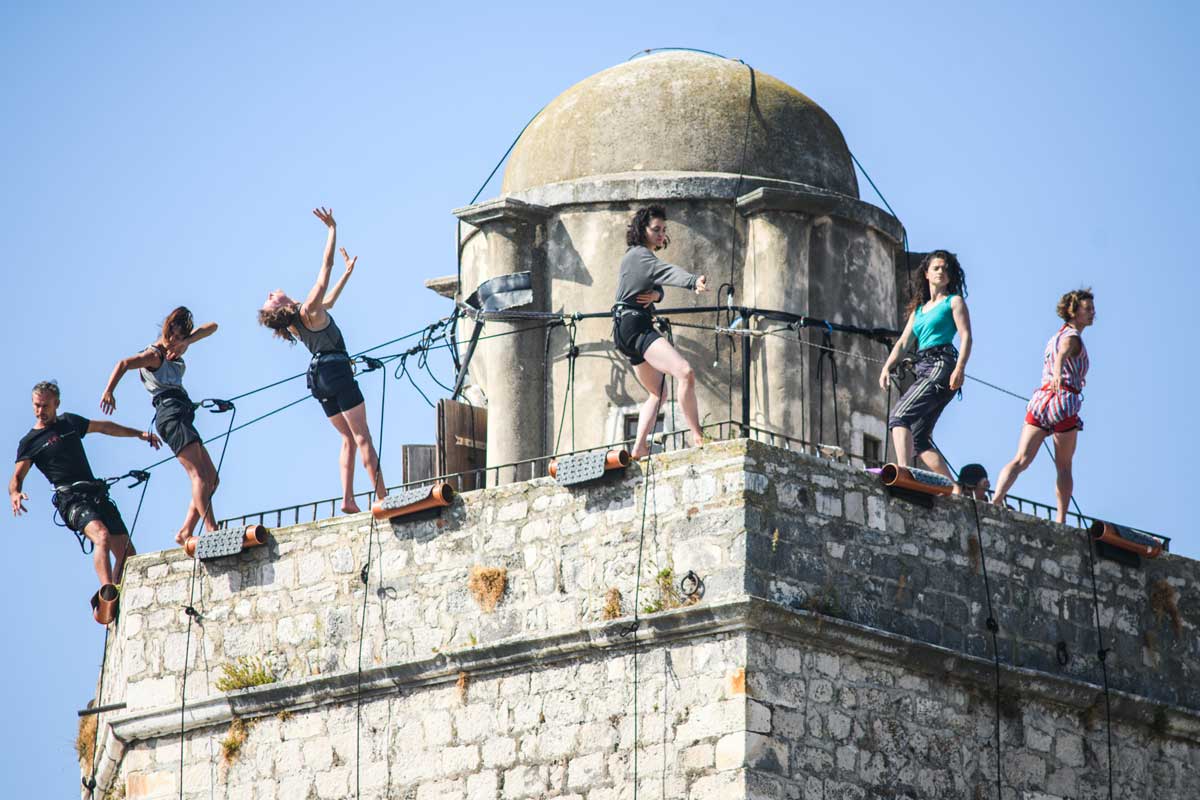 20 / 38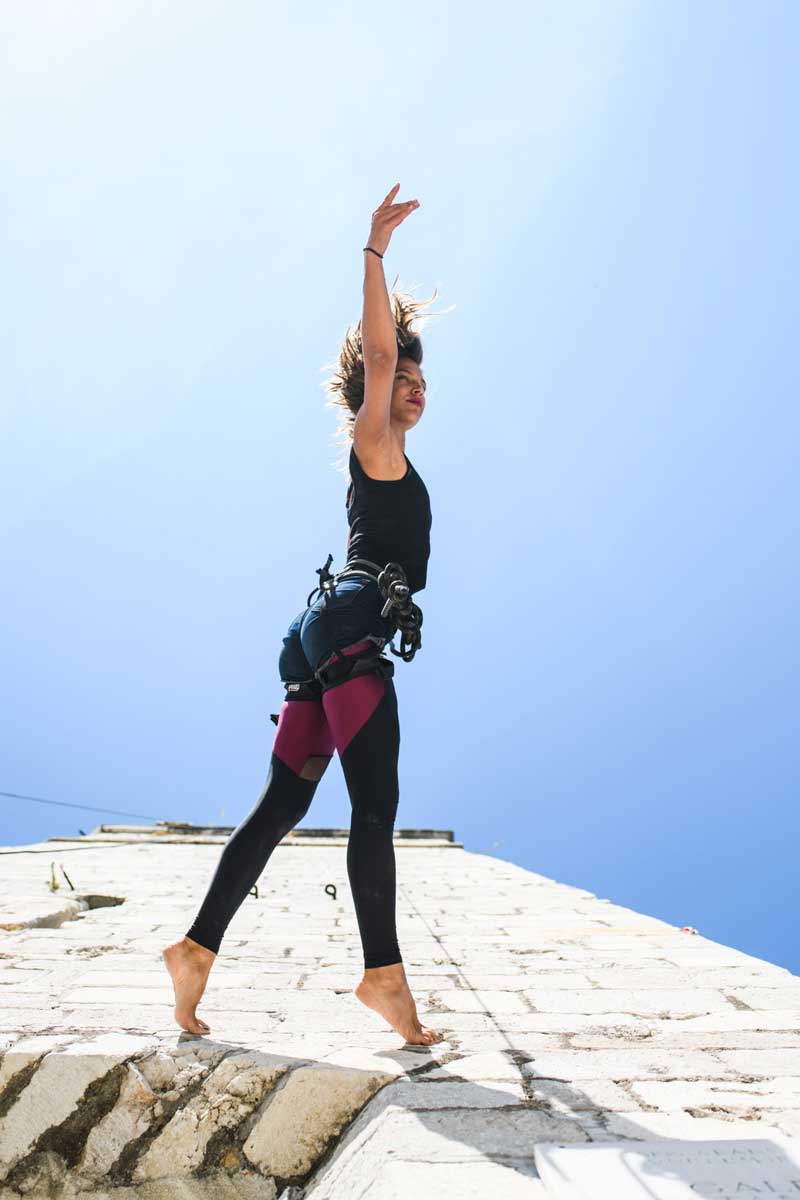 21 / 38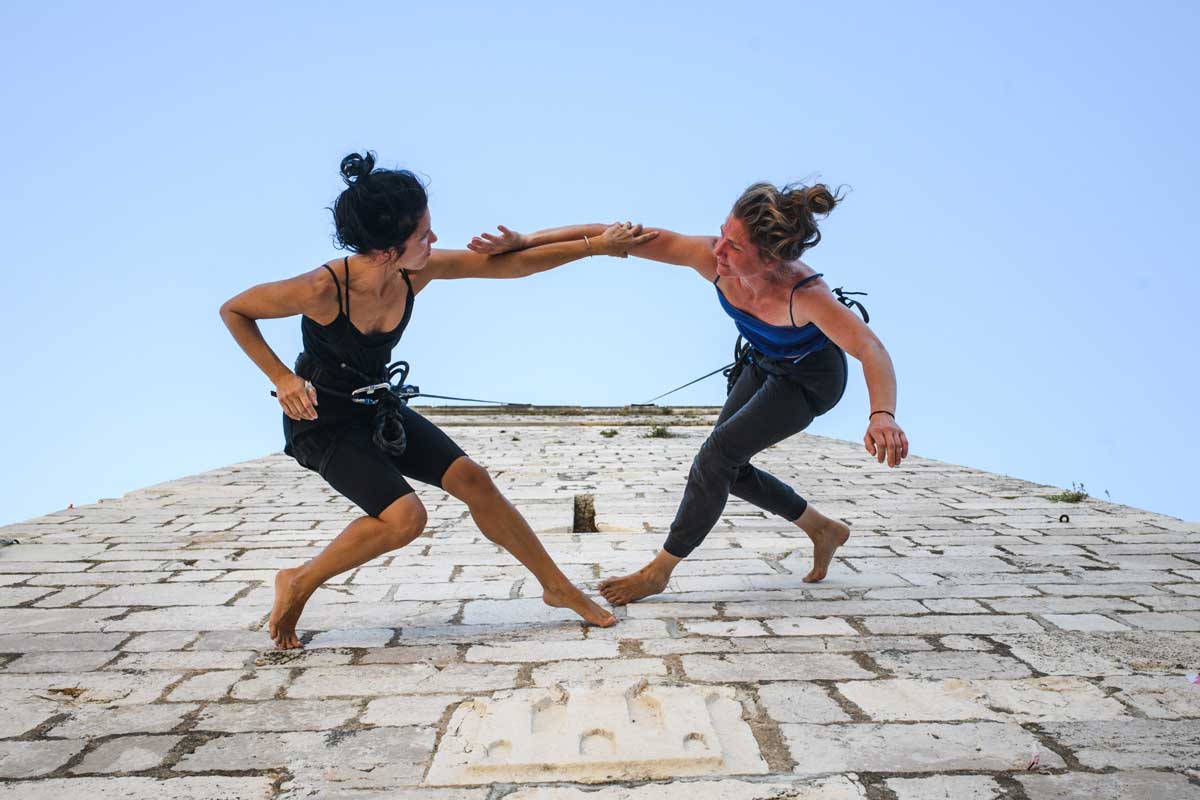 22 / 38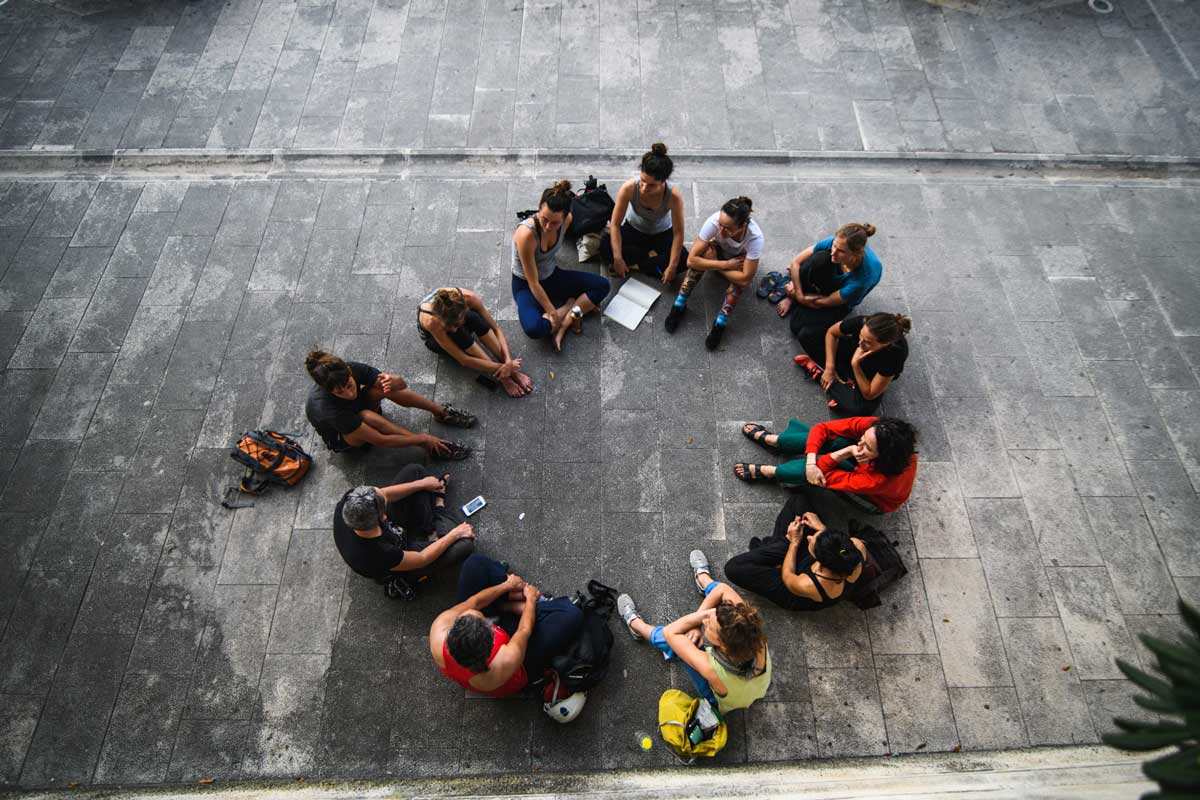 23 / 38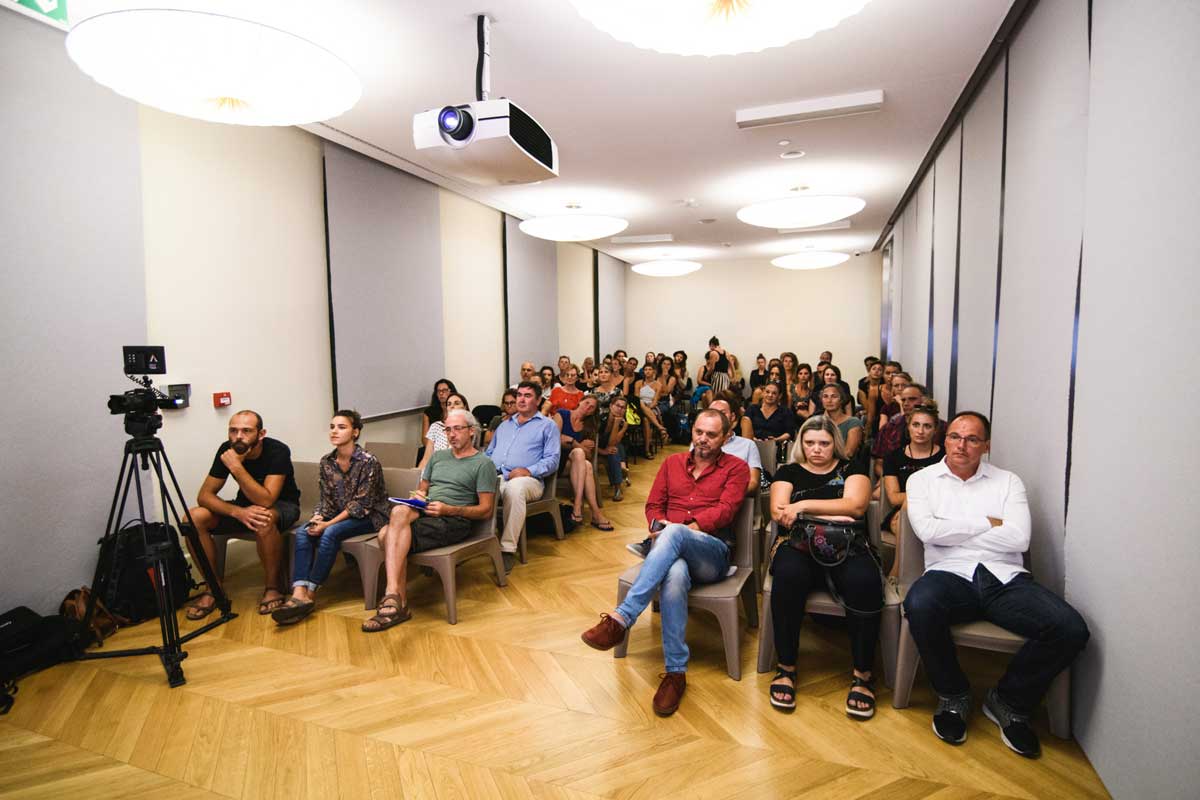 24 / 38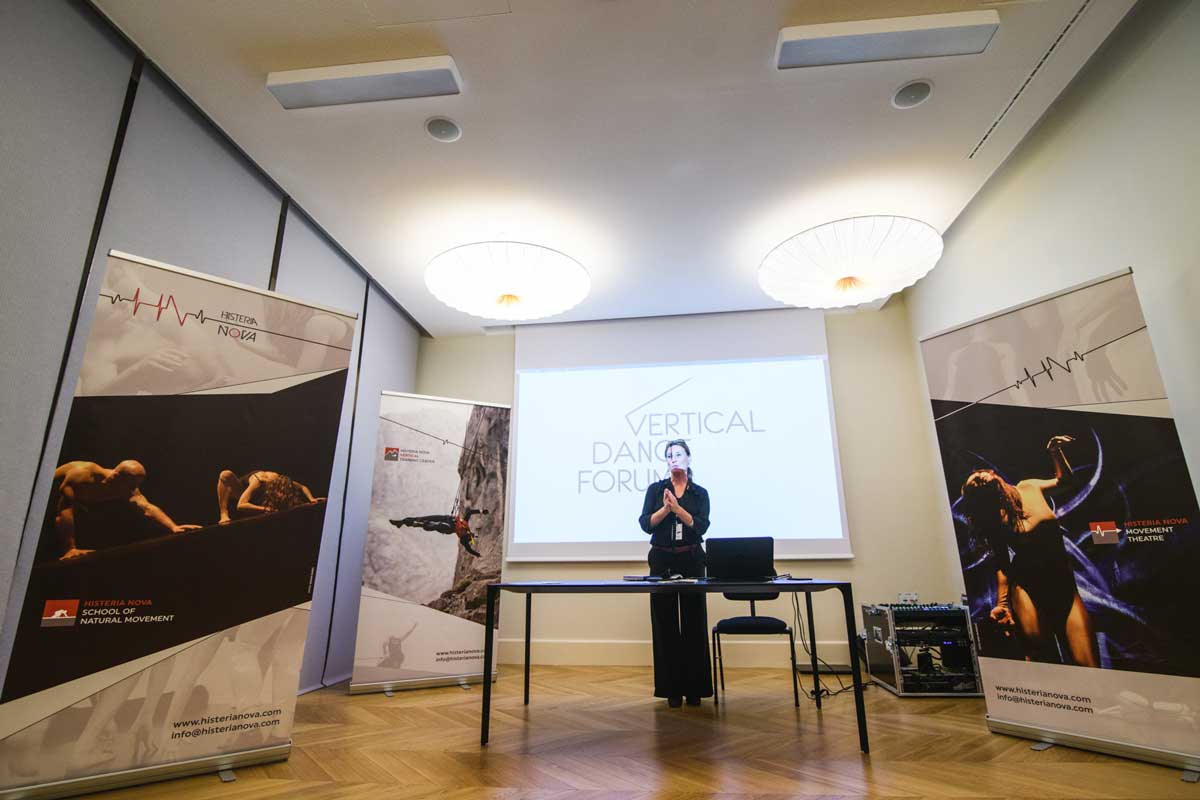 25 / 38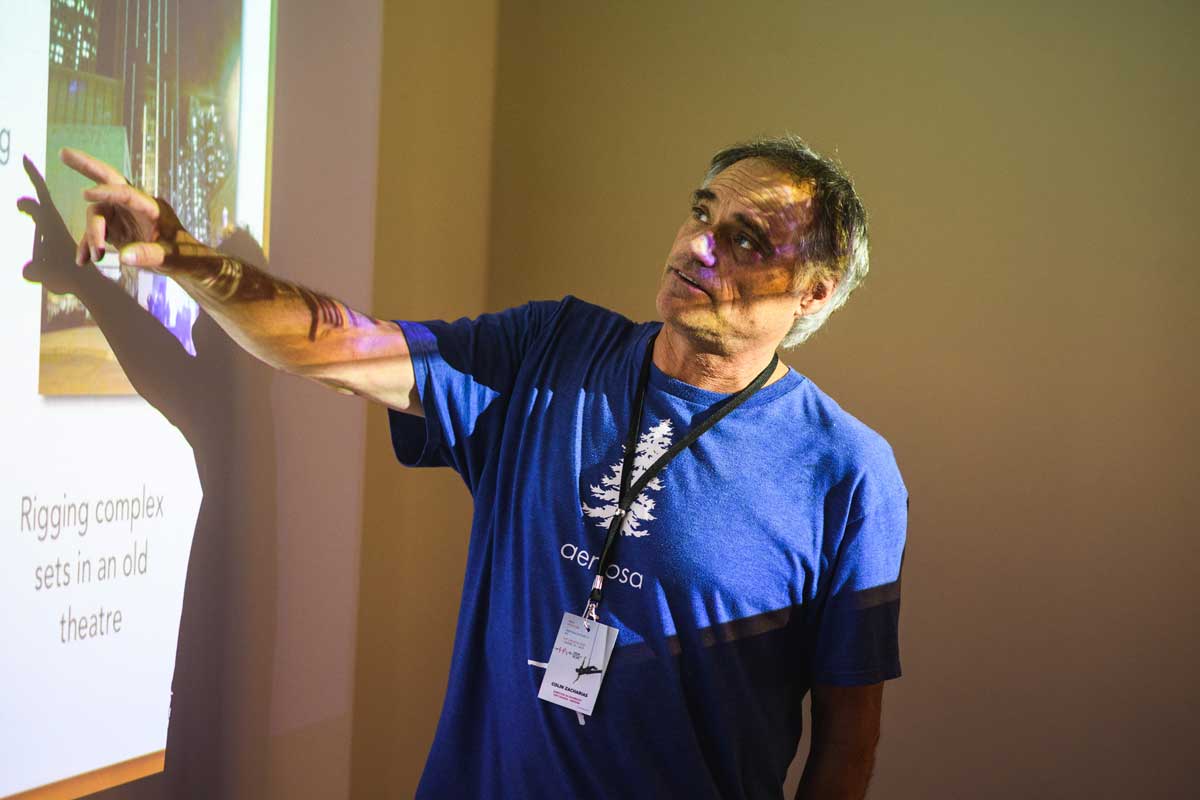 26 / 38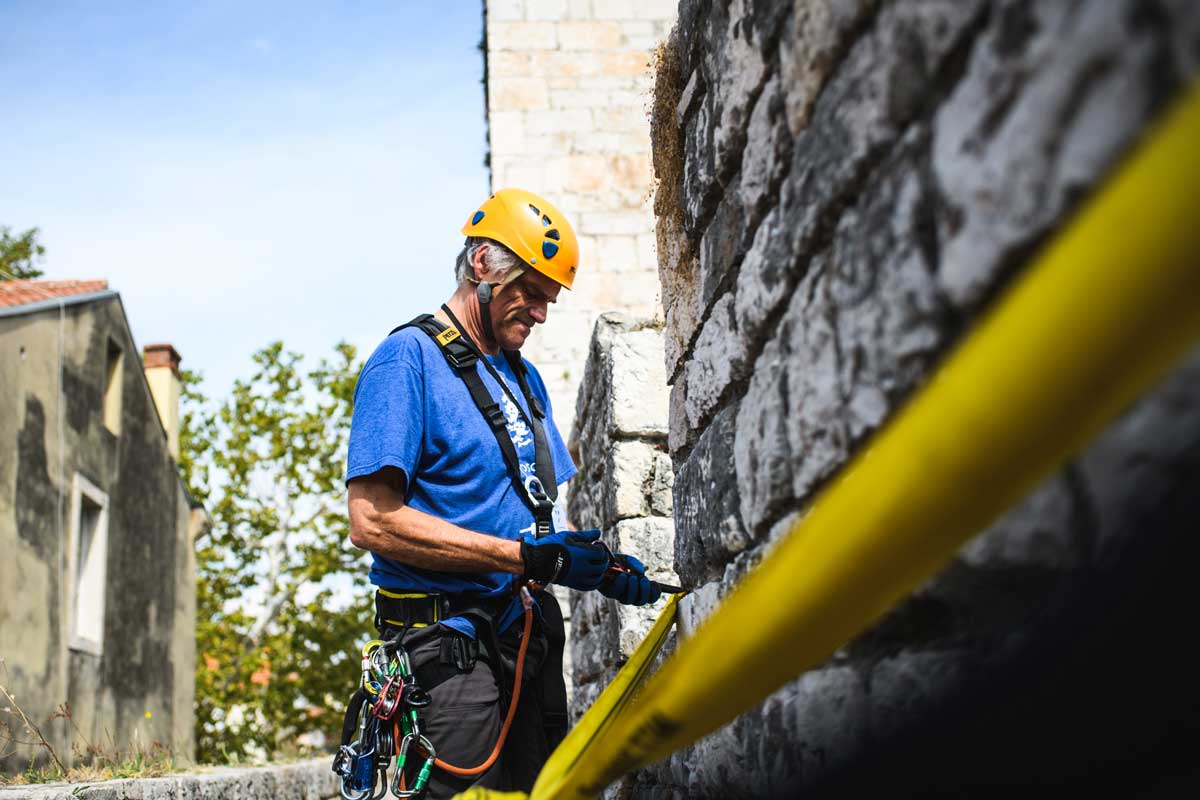 27 / 38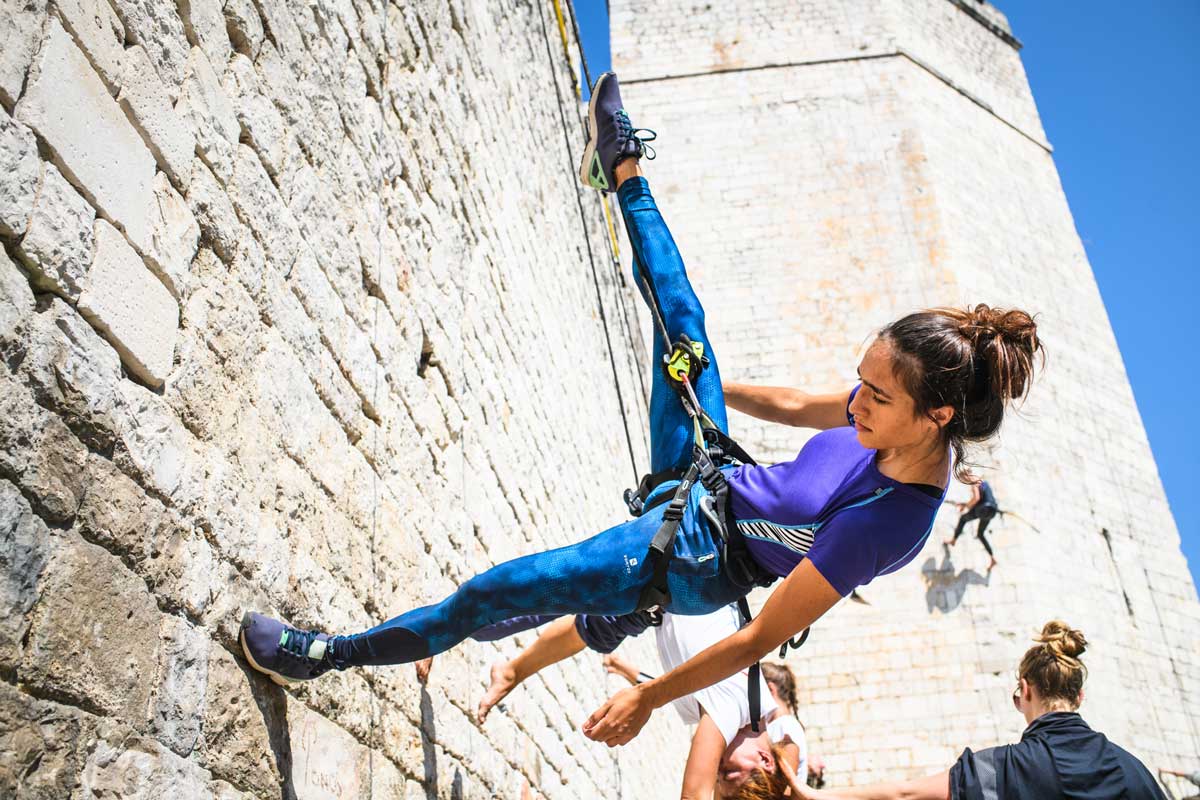 28 / 38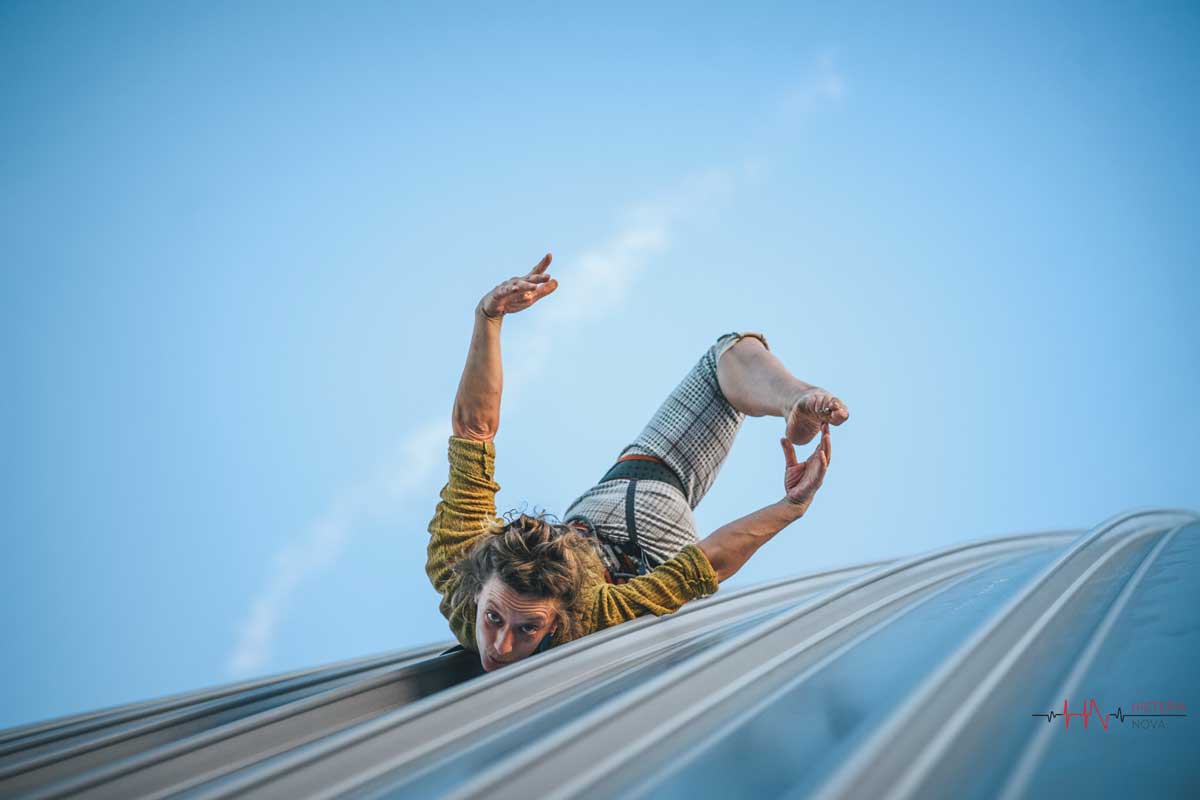 29 / 38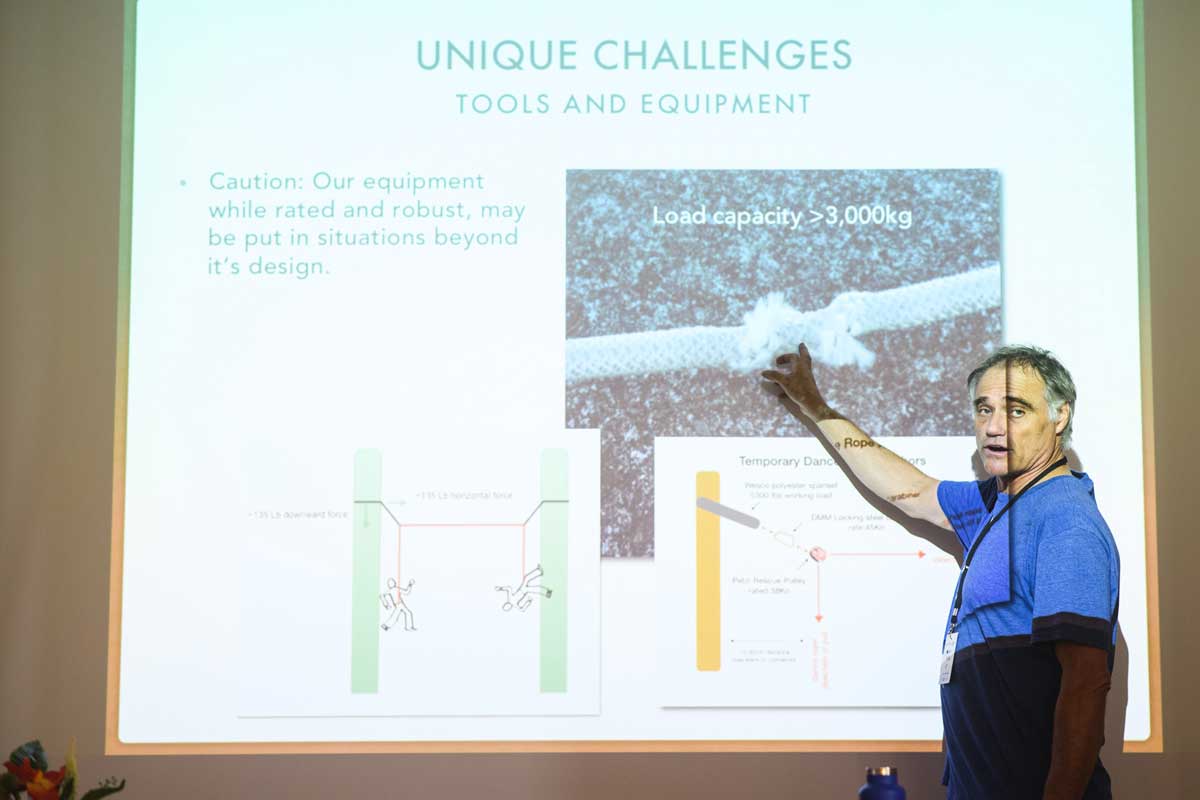 30 / 38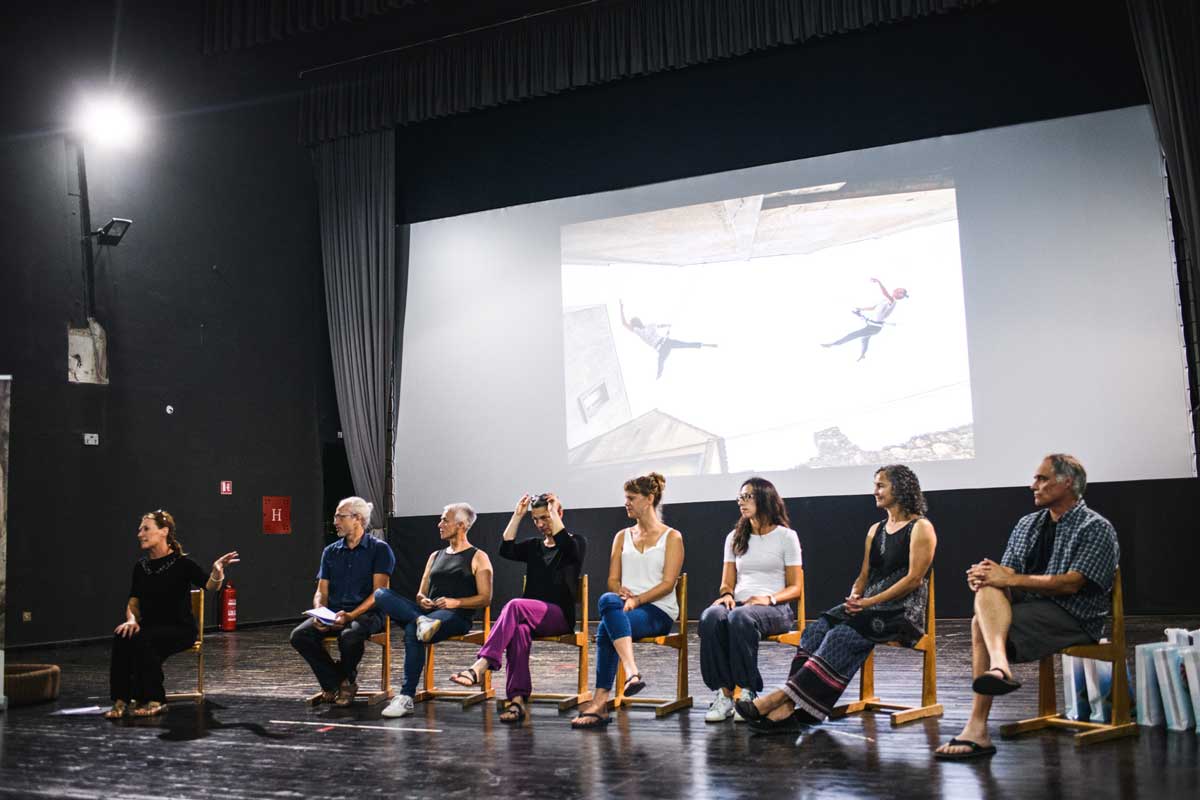 31 / 38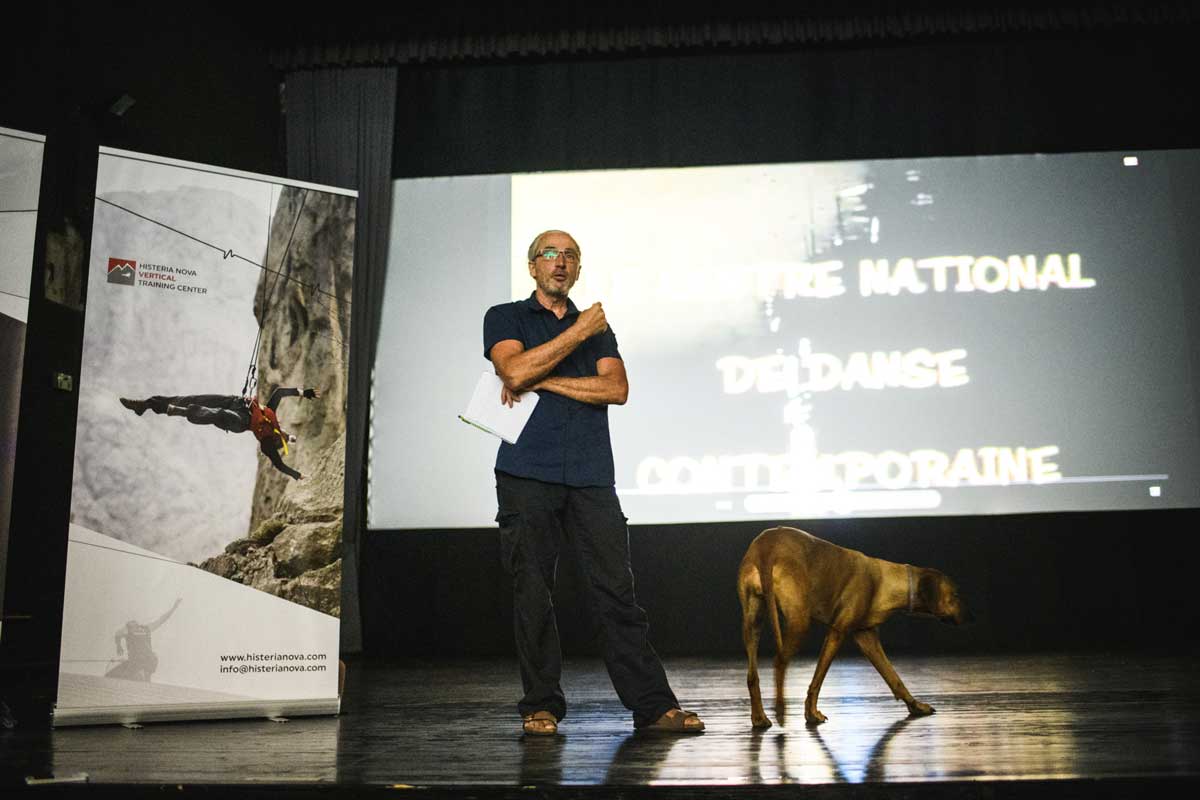 32 / 38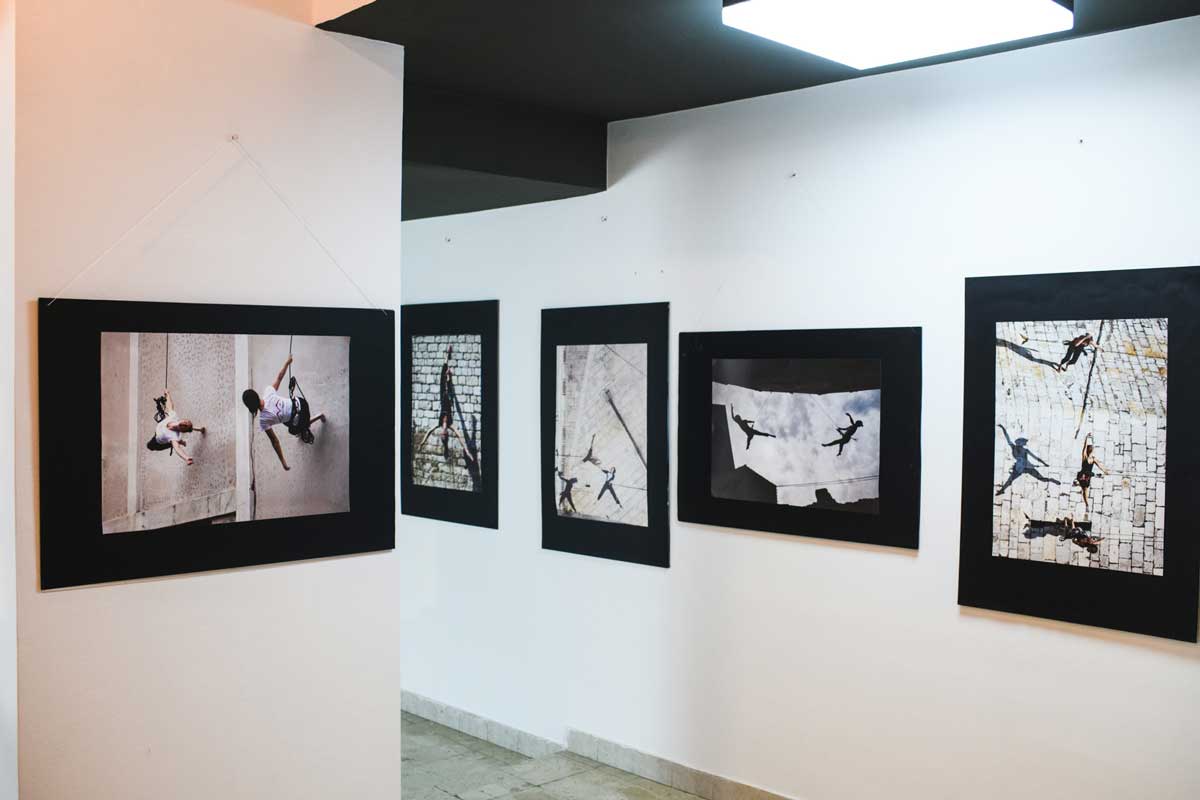 33 / 38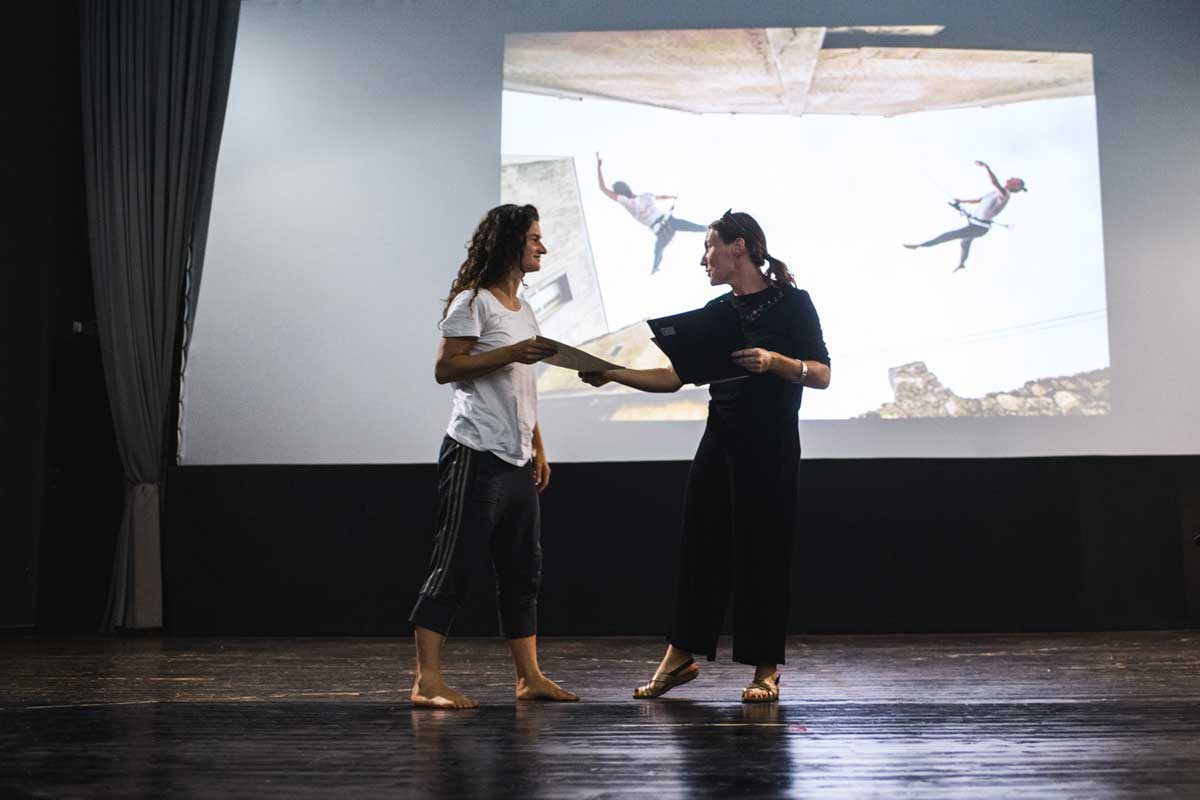 34 / 38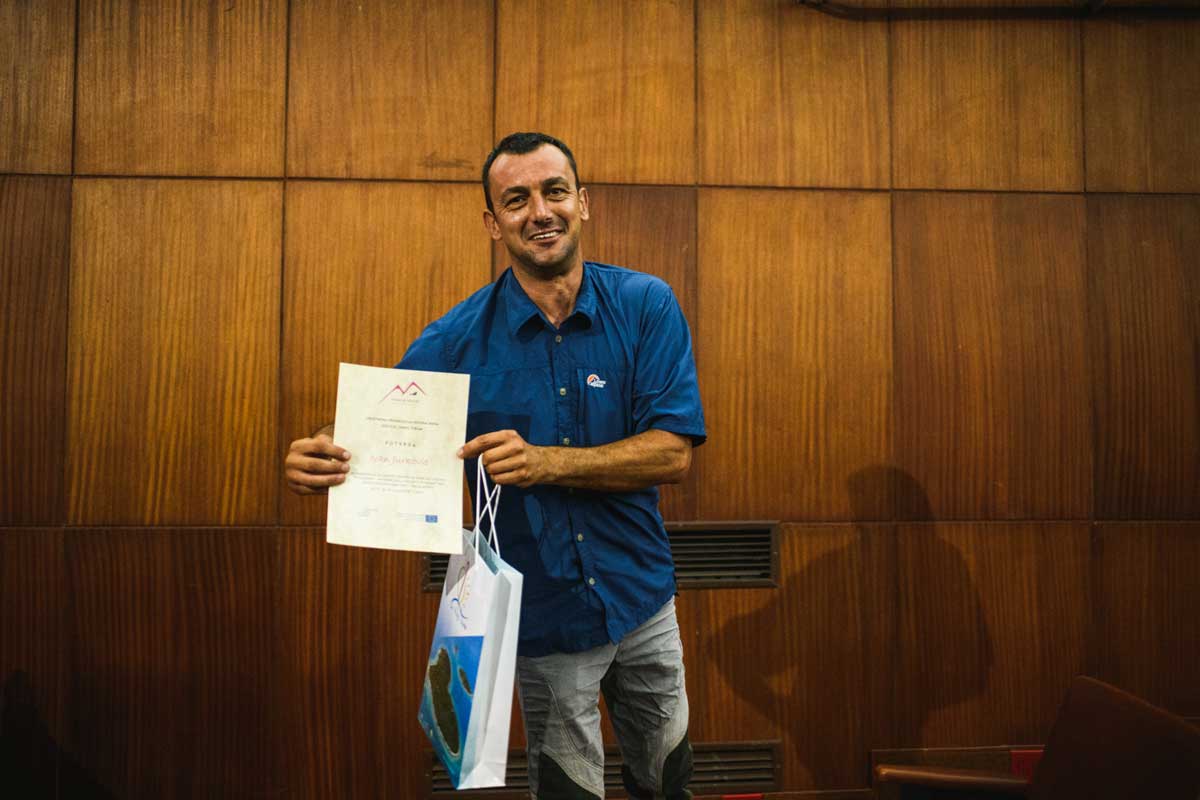 35 / 38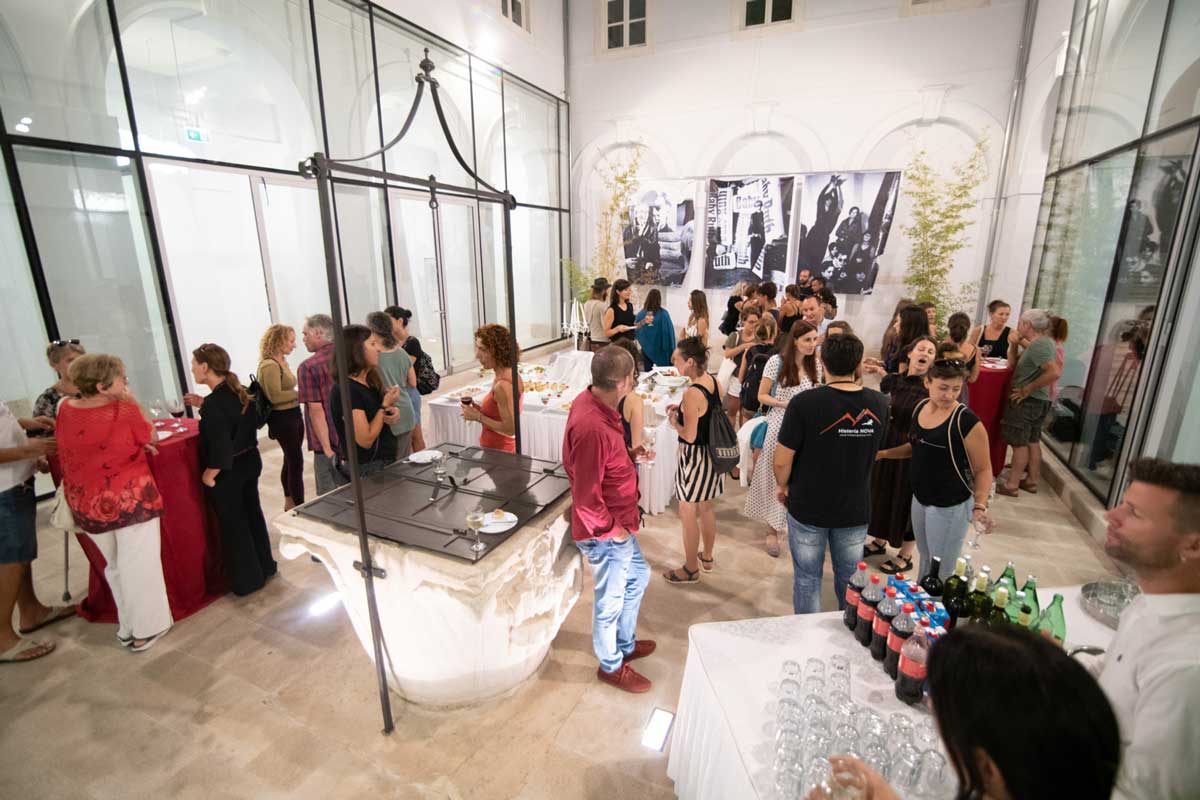 36 / 38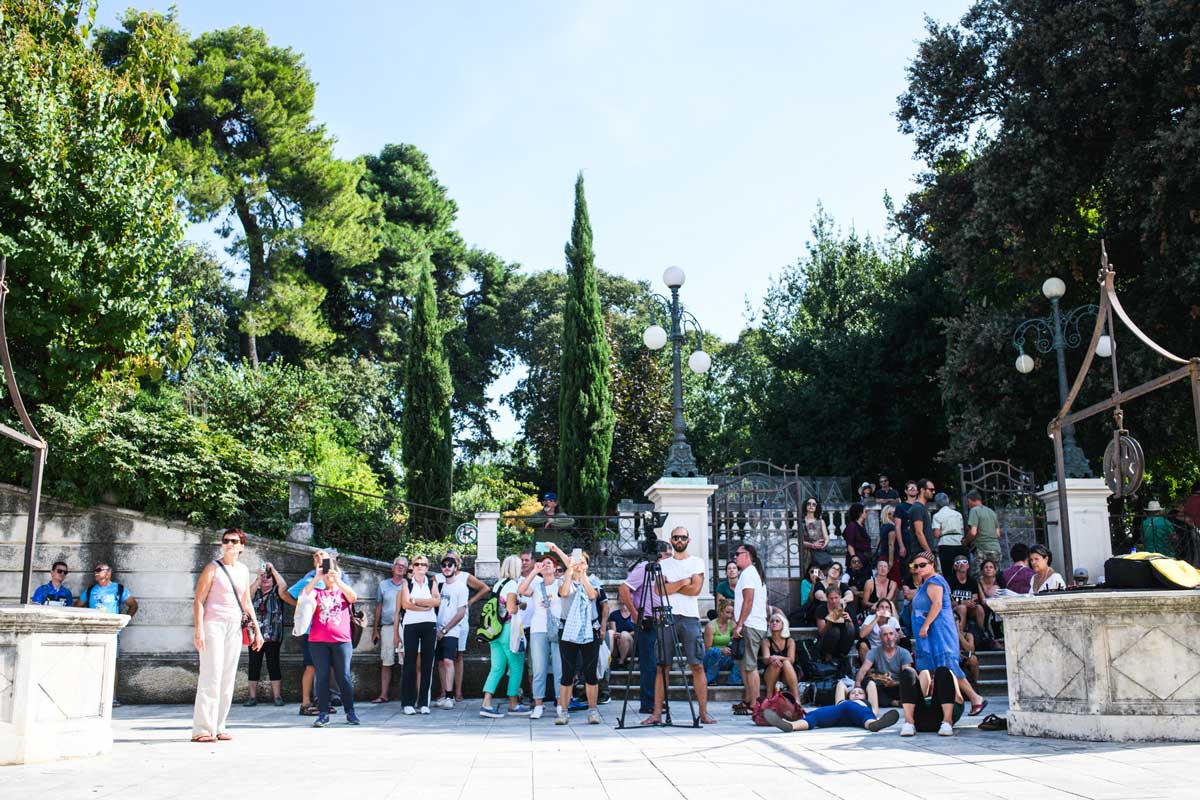 37 / 38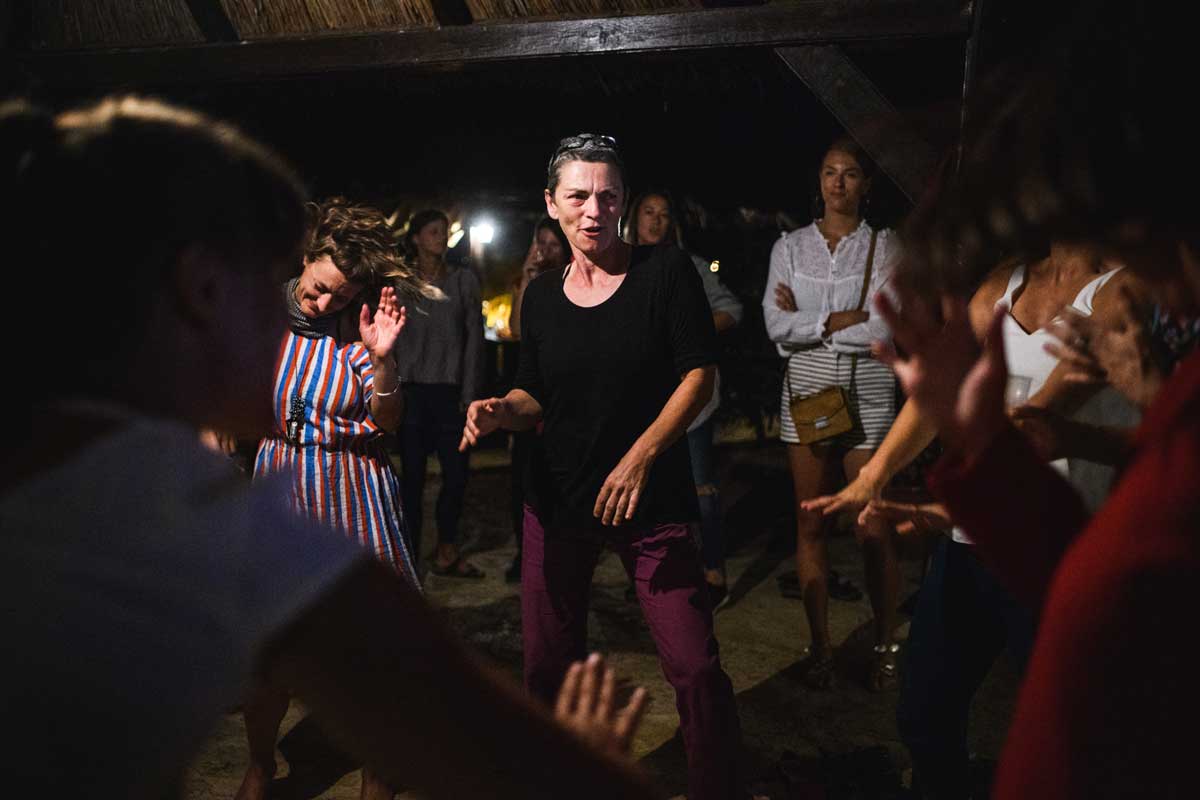 38 / 38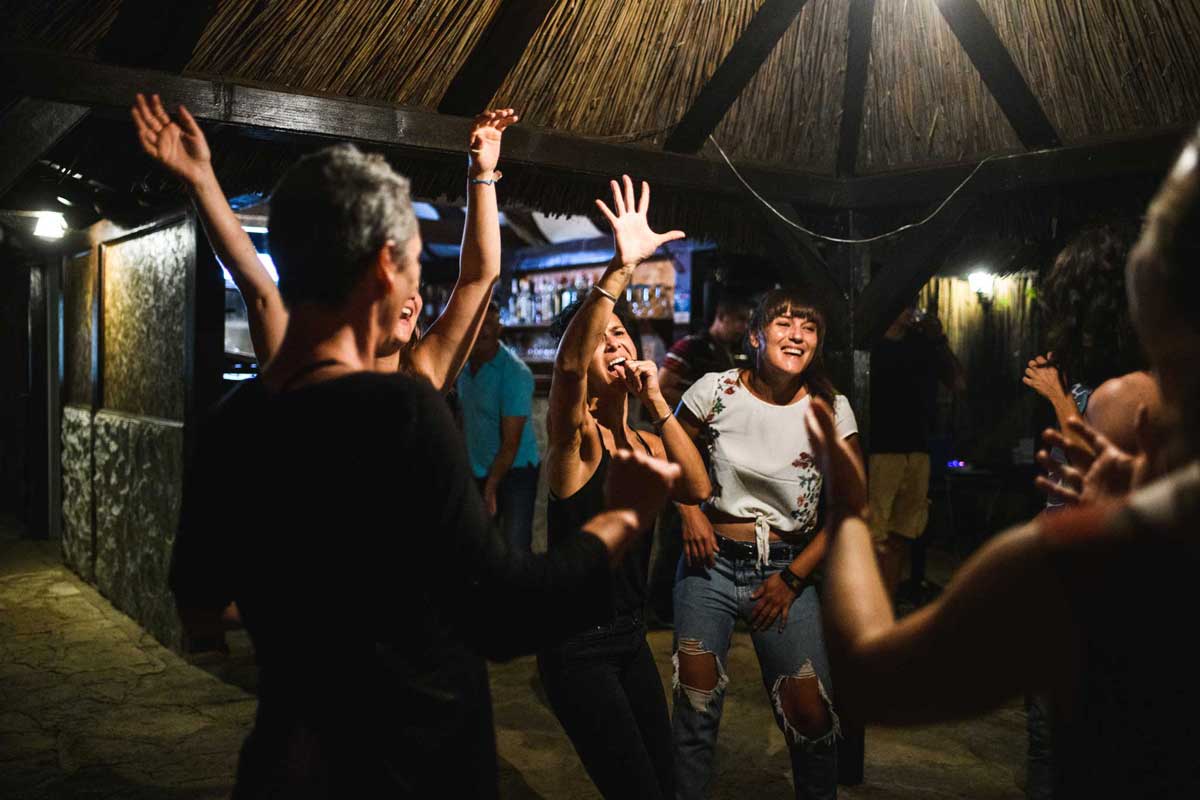 ❮
❯
Information, applications and enrollments