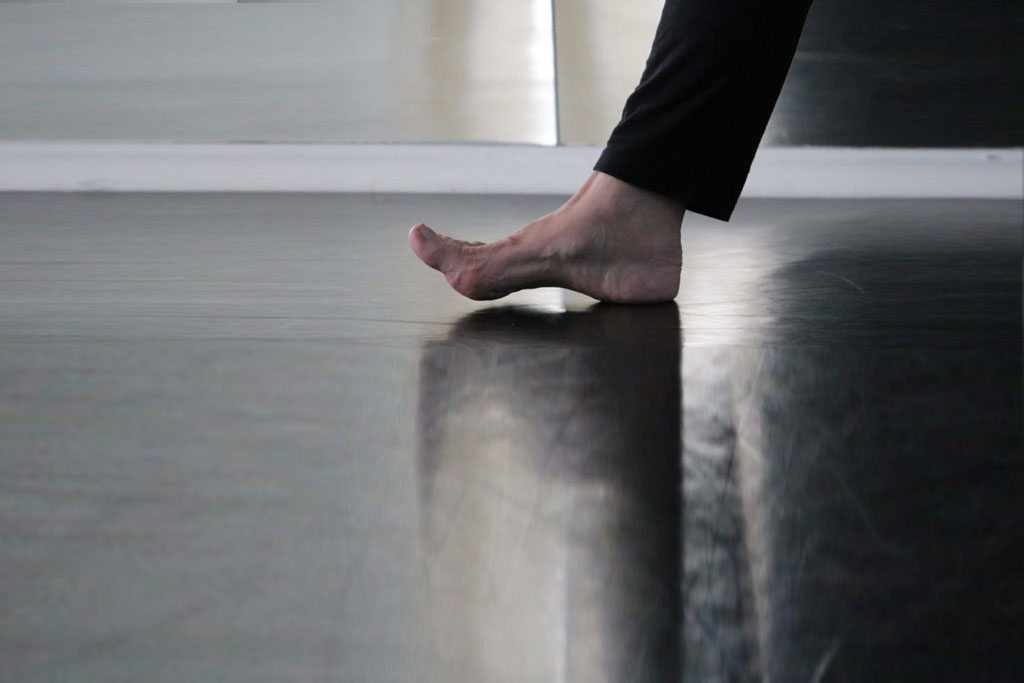 ADAPTATION – NEW VERTICAL FORMS
Adaptation is a collaborative site-specific presentation created with visual artist Sarah Fuller, choreographers Julia Taffe and Marija Šćekić and Aeriosa dancers Meghan Goodman, Chandra Krown, Alex Tam and Cara Siu. This hybrid dance and visual arts project will be developed on location in the main canyon of Paklenica National Park with additional design support from Aeriosa safety director Colin Zacharias, Yskynna artistic director David Greeves and riggers Mario Pinjuh and Sonja Sabo.
During five days of exploration at Paklenica the international team of artistic collaborators will learn about and explore the geology and ecology of the Velebit Mountains with assistance of local scientists and climbing riggers. Then, led by Sarah Fuller, Aeriosa dancers will collaborate with a group of local school children, using a cyanotype printing process to create large textile pieces imprinted with patterns of local plants.
Afterwards, the textile pieces will be toned to match the colours of the rock cliffs in the Paklenica canyon and then incorporated into a showing of vertical dance choreography on the Ljuska and Caramara crags, exploring camouflage and performance as a means to talk about human and non-human experience of place.
ADAPTATION continues and expands on a previous collaboration between Aeriosa and Sarah Fuller, called HABITATS AND CAMOUFLAGE fusing site-based dance and visual arts on the West Coast of Vancouver Island.
PROGRAM
Starigrad Paklenica
from 2:00 to 5:00 PM (Camp Hall – near the Paklenica National Park office)
Cyanotype and cyanotype toning workshop
led by visual artist
Sarah Fuller
from 7:00 – 8:00 PM (Local Hall of the Starigrad Paklenica municipality)
Embodied Landscapes
Artist Talk led by visual artist
Sarah Fuller
September 24 – 27 (Monday – Wednesday)
from 2:30 – 5:00 PM (climbing direction Ljuska – Caramara, Velika Paklenica canyon)
The Shell
– Experimental rehearsals in the field of contemporary and vertical dance at the intersection of art, of science and new technologies under the artistic direction of Julia Taffe and Marija Šćekić (
Award: Chrystal Dance Prize
)
from 9:30 AM to 2:30 PM (climbing direction Zava, Velika Paklenica canyon)
Cyanotype and vertical dance workshop for children
led by visual artist
Sarah Fuller
, dancer Ishita Raina (India) and dancer Alex Tam (Canada).
from 6:30 to 7:15 PM (climbing direction Ljuska – Caramara, Velika Paklenica canyon)
The Shell
– public performance (work in progress) under the artistic direction of choreographer Julia Taffe and Marija Šćekić and the performance of Aeriosa Dance Society dancers (Meghan Goodman, Chandra Krown, Cara Siu, Alex Tam)
from 7:30 to 8:00 PM (Bunker Hall, Velika Paklenica canyon)
Round table
– open to the general public
Karlobag
Projekt: MEDITERRANEAN GARDEN - KAVA
September 28 – 29 (Thursday – Friday)
from 1:00 to 6:00 PM (Mediterranean Garden – Kava)
Artist Residency
– Interdisciplinary collaboration of visual artists Sarah E. Fuller (Canada – Iceland) and ac. by painter Sergije Mihić under the artistic direction of choreographers Julia Taffe and Marija Šćekić and rigging system designer Colin Zacharias
from 7:30 to 8:00 PM (Mediterranean Garden – Kava)
Celestial flyers
– an exhibition of graphic works by the academic painter Sergije Mihić, inspired by vertical dance
from 8:00 PM to 8:30 PM (Mediterranean Garden – Kava)
Kava
– Site specific dance performance (work in progress)
Information, application and enrollment